October 26, 2009
It's persimmon season in Sicily. The hawkers are plying town with truckloads of ripe persimmons—fruit of the gods, according to the Greeks, and guaranteed, according to my hawker, to put a blush on your cheeks, thicken your hair, double your energia.
The roving vendor parks his truck smack dab in front of my portone and starts shrieking "Cachi!" (pronounced like khaki, but with the accent on the last syllable in Sicilian). Housewives rush out in their slippers.
Persimmons have scared me ever since my husband and I each yanked a pretty yellow fruit off a Montenegrin tree a quarter century ago and greedily bit into the under-ripe flesh. One never forgets that nasty cotton-mouth taste.
But I'm learning. I bought these four persimmons yesterday. The two in the foreground are not yet ripe, the vendor warned. Non mangiare adesso!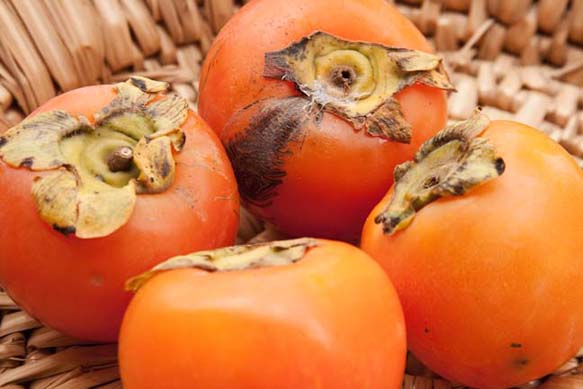 They need to turn from a yellowish/pumpkin-y color to a reddish/tomato-y hue, (like the two in the background), and they should develop a black spot or two to indicate they're ready to eat, or so said my Sicilian expert.
I've just eaten the persimmon with the black spot on it, and it was so incredibly sweet and soft I practically drank it down. Liquid fruit. The opposite of cottony.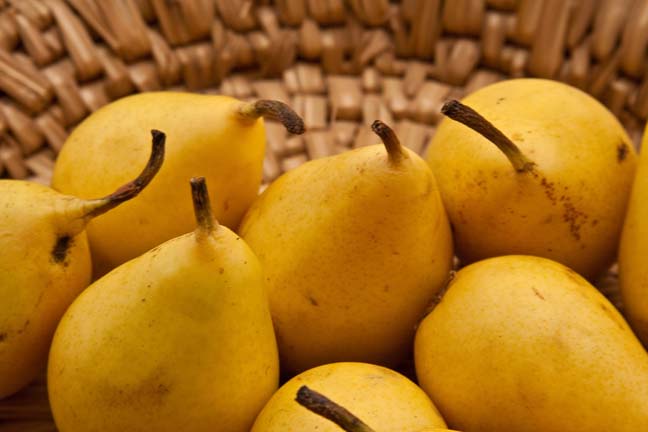 Pears from Bronte—a town on the flanks of Mt. Etna and famous for its pistachios—are also in season. They're tiny and soft and sweet and I eat three at a time.