December 7, 2009
Sicilian director Giuseppe Tornatore's new autobiographical epic, Baarìa, has been out here for a few months. I haven't seen it yet but love the poster, which looks great in the context of Sicily.
Below are shots of Teatro Garibaldi in Piazza Armerina and a wall in Modica.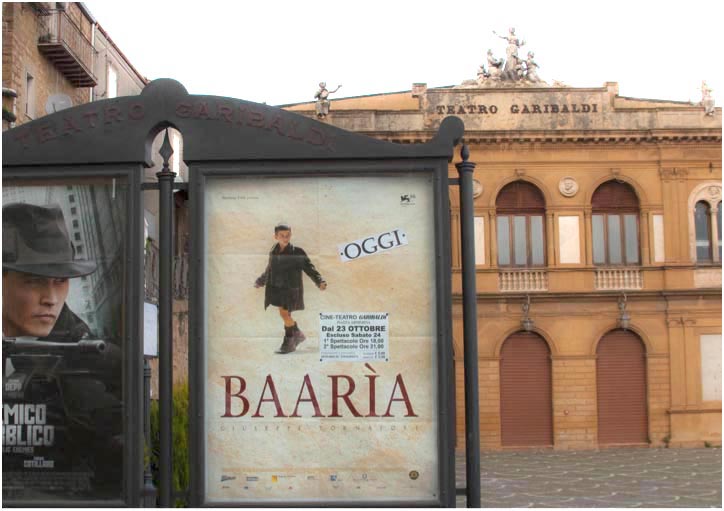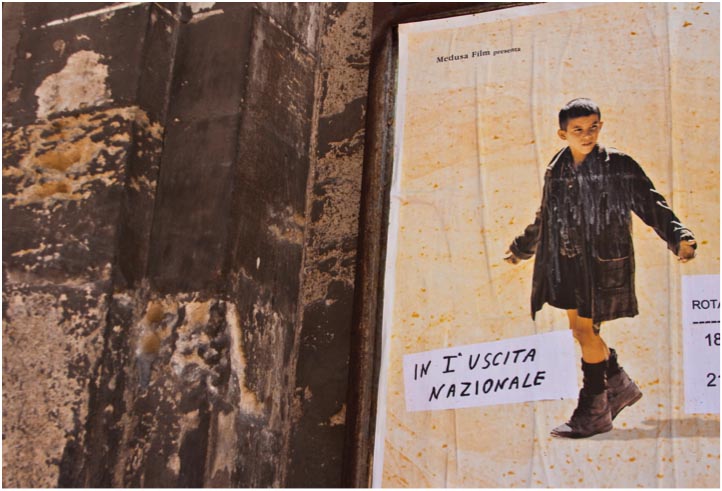 An American friend saw the film first in Bologna and then in Palermo. She said there was much more laughter in Palermo—the audience was apparently picking up on the director's "in" jokes.
Baarìa, by the way, is dialect for Bagherìa—a town on the coast just east of Palermo where Tornatore grew up.
Here's a short review of the film in the Guardian.