January 24, 2010
I had cast myself into a new life with all my heart.
But I'd forgotten my head.
Cold reality soon set in. My new digs recalled the toilets at Penn Station: grimy white bathroom tiles were glued to every available surface. Water stained floors and ceilings.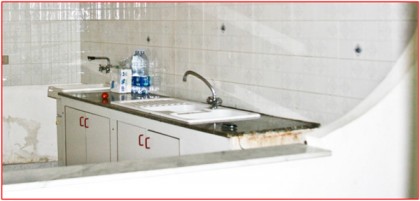 I dropped by the comune to ask about getting a building permit for a renovation—secretly hoping they'd wave me away with the well-worn Sicilian phrase Non preoccuparsi!, Don't worry, and tell me to go do as I pleased.
Not quite. A goggle-eyed man in a pink cravat presented me with a garbage pail and a list.
A list so long and bewildering it brought tears to my eyes. I've translated it to the best of my ability (italics mine).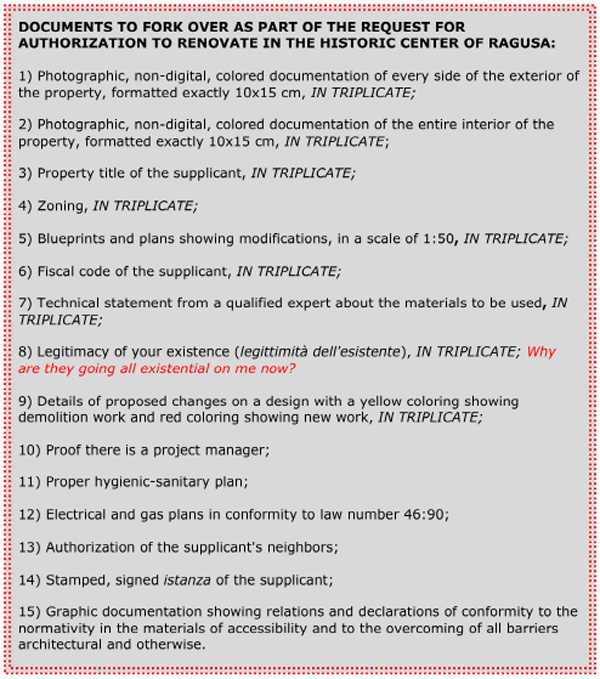 I'm so doomed.
***
Thank you for reading! Won't you please subscribe? (It's free.)