February 19, 2010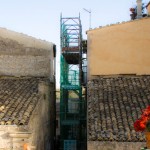 I scale the scaffolding to inspect the newly-patched roof tiles. Resentment tugs at me—a feeling that my husband should be the one crawling up these monkey bars, not accident-prone me. Why is he 7,000 miles away, on terra firma, while I'm alone in this strange land?  The truth is, the foolhardy idea to renovate a house in Sicily was all mine. But couldn't he feign a little more interest?
I keep climbing. Anaïs Nin's words run through my head: Life expands or contracts in proportion to your courage.
It's cold up here. The house—at the summit of Ragusa Ibla— takes the full brunt of the cutting tramontana blowing south from snowy Mount Etna. The rocks at the edges of the roof are meant to keep the old terracotta tiles from flying away in the wind like a cloud of pigeons.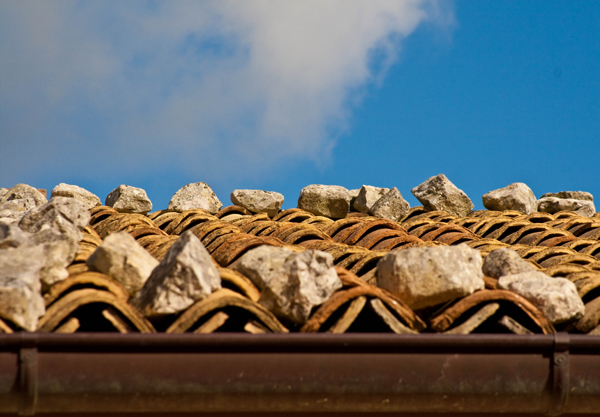 The finished roof, excruciatingly slow as it has been, looks gorgeous in the amber glow of late afternoon. But what do I know. Will it keep the rivers of rain outside? Will the damp house one day be a dry house?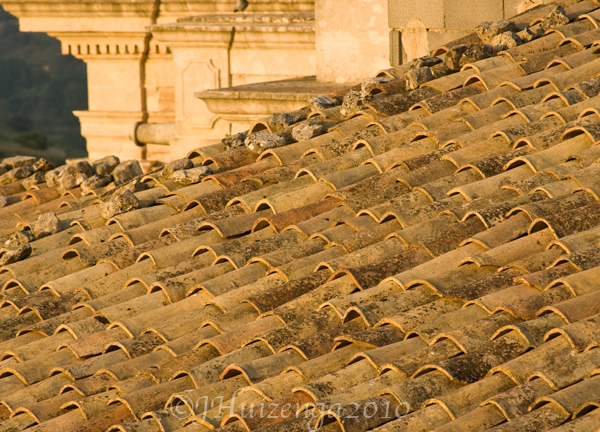 Earlier in the day I'd rushed down in a panic from Rome because a neighbor had told me my scaffolding permit was about to expire. A denuncia against me—an official denouncement to the police—was under discussion by neighbors. None of my brushes with officialdom in Italy have been good; I'm especially nervous about being on the wrong side of the law in a country where even a bounced check can land you in the slammer.
But in true Sicilian fashion, disaster has been averted just in the nick of time. Fifteen minutes before the permit expires, my project manager tracks down a friend in the comune.
"C'e l'abbiamo fatto!" he enthuses, winking and brandishing the new papers. "We did it! It's been extended. You've got to have friends in Sicily."
Yes, you've got to have amici. A truism that becomes clearer to me each day. A friend of a friend—a virtual stranger—has, with astounding Sicilian generosity, donated all the materials for the next phase of the project: the plastering of leaky exterior walls.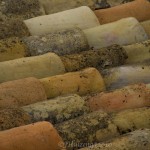 But will the wall work drag on forever, like the roof did?
Will I give neighbors another reason to denounce me?
Will my  husband ever come to Sicily? Will he ever want to see this old house?
…
xxx