February 3, 2010
She hoped to read Dante in the original, my sister did, to discuss him in his native tongue.
But first she needed to pick up some basics.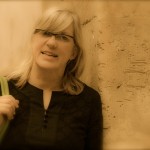 So she came all the way from Los Angeles to enroll in ibla!, a tiny Italian language school housed in a palazzo just steps from Ragusa Ibla's cathedral.
I'd already spoken with the director and head teacher. They'd assured me that their teaching method was "communicative" and "fun" and "modern." But I wondered. I'd seen language classes in Italy where teachers clung to an approach as antiquated as the Roman Forum itself.
But here's what Linda has to say about the experience:  I spent a week studying Italian at ibla! school in spring 2009 and loved it! The teachers were hip and fun and tailored the classes to our level. They used conversation, games, interesting exercises and homework and really helped us become more skilled in speaking Italian. I made some good friends, loved the comfortable classrooms and also the historic setting (Ragusa Ibla is beautiful). I recommend this school and am looking forward to returning and taking more classes.
The classes at ibla! are very small, especially in off-season—sometimes just two people.  This can be a beautiful thing if you like lots of practice and individual attention. But the downside—at least for some people—might be that you don't get to meet many classmates, and you may be hanging out alone in your free time.
Haven't  you always wanted to speak the language of love?  It's never too late to learn. ibla! runs a special "Over50 Program" that combines Italian with the study of culture, wine and food. Yum. What are you waiting for?
If you're lucky, you may end up speaking Italian with a baroque accent. Sicilians love exaggeration. Baroque is in their bones. Consider this: no food in Sicily is merely good, buono, it's always buonissimo, to die for. No human being is just plain ugly, brutto, he's bruttissimo, hideous. No car or view or cake or shoe in Sicily is ever beautiful, bella, it's always bellissima, drop-dead gorgeous.
If it's excitement and glitterati you're after, study Italian in Florence or Rome. If you're looking for baroque charm and hospitality in a sweet (and relatively inexpensive) stone village, I recommend ibla!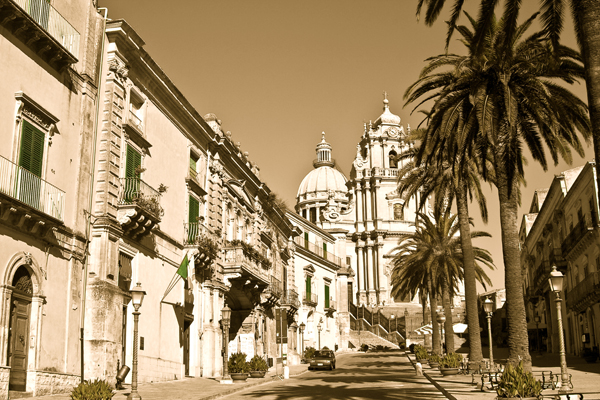 If you can't make it to Sicily to study Italian, if you can't leave home at all, think about taking advantage of a distance-learning program to polish your language skills. Cyberitalian is a website devoted to teaching Italian and Italian culture. The director, Maura Garau, once headed the Italian program at the United Nations Circolo Culturale Italiano, and she knows what she's doing when it comes to language instruction.
If you're already at an intermediate level of Italian and want to speak more idiomatically, enjoy and learn from Dianne Hales' fun (free) blog Becoming Italian Word by Word.
Follow your own star, as Dante would say, or more precisely, "Se segui tua stella, non fallirai a glorioso porto."
****
Do you have a yen to speak Italian? If you already know Italian, do you have a secret to help the rest of us?
Click here to subscribe. (It's free.)