March 7, 2010
xxx
Run, don't walk, amici, as fast as your little legs can carry you, to Caffè Sicilia. It's in the magical town of Noto in southeast Sicily, home to Captain Mimo.
Caffè Sicilia is a humble place, old-fashioned and perfect. (Please, dear owners, resist the urge to Tuscanize.) It's basically a sweet shop, blooming with cakes and puddings and ices.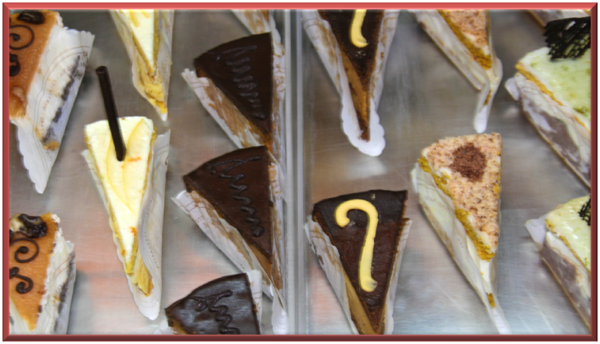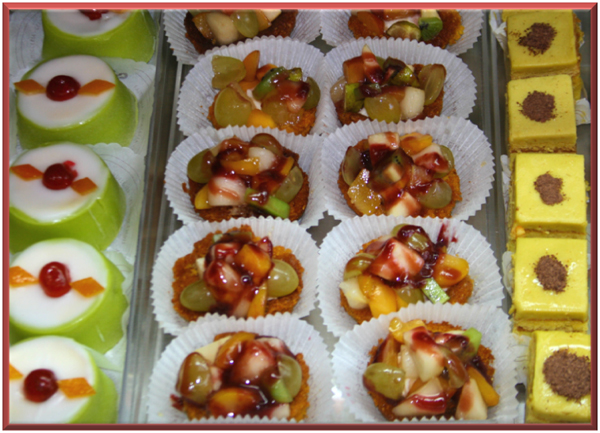 Live with abandon. One, two, three cakes—who's counting?
Marian Burros, in a 2005 New York Times article, called Caffè Sicilia's Corrado Assenza a "mad genius" and the "most daring experimenter with the strong sweet and savory elements in Sicilian cooking."  His ingredients are—among other things—bergamot, basil, saffron, fennel, honey, orange, jasmine, wild berries, citron, all of which he harmonizes in ways that delight and surprise.
We were a group of four. Among us, we'd ordered twelve cakes. After cramming our mouths, we sat back stunned and red-faced.
The next thing we know our server, a woman with a thick braid snakimg down her back like an old honeysuckle vine, trots out with a tray bearing 16 spoonfuls of marmalade.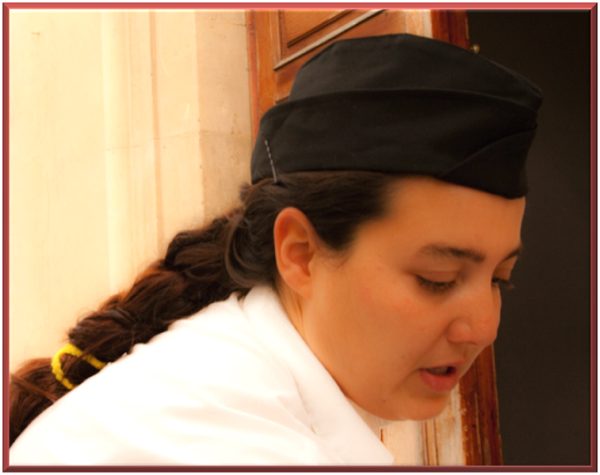 "Guess the ingredients," she says, "and you win a gelato."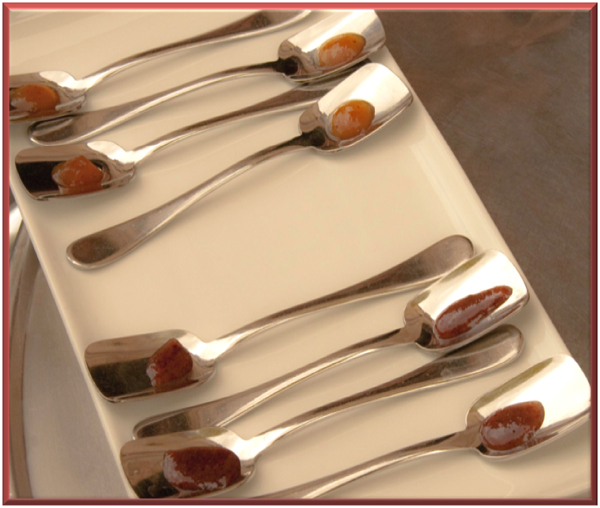 We lick the pure dabs of goodness from each spoon, carrying on a hot debate. Bergamot? Citron-tobacco? Pistachio -fennel? Turns out we all fail miserably at this game. But we're rewarded with ice cream anyway, "for playing with passion."
After an experience like this, Sicily will take hold of you and never let you go.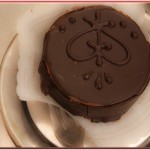 [gmap]