April 26, 2010
Tragedy in the bathroom.
Remember those beastly expensive Italian glass tiles I naively ordered?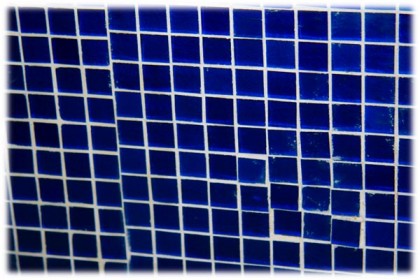 These are them, installed.
When I sprayed glass cleaner over my new sea-blue walls, wiping away the obscuring film of white plaster the mason had left, I could not believe my eyes. Not a single straight line! As if an ill-tempered four-year old had been hard at work.
How could I have allowed this to happen, you ask?
Well, early in the day, curiosity kept prompting me to run down two flights of stairs and check on the work. After 30 minutes of this, the mason said I made him nervous, and would I please go away and cease to bother him? The work is molto delicato, he said, and it is necessario to concentrate and be left solo.
And so away I went, full of cockeyed hope that I'd soon have a useable bathroom.
I returned to the house after two days, descended into the winery-cum-guest quarters and beheld anarchia. Thousands of tiny mosaic tiles stuck willy-nilly onto the wall. I felt like I'd been gored.
But I refused to face reality. Don't panic, I told myself. It's rustic. Rustic is good. It fits the theme of the wine cantina. Molto rustico! Charming in its own way. Isn't it? Isn't it?????
I called over a few friends to have a look. Horrid, they said, daring to utter the bald truth. Really horrid.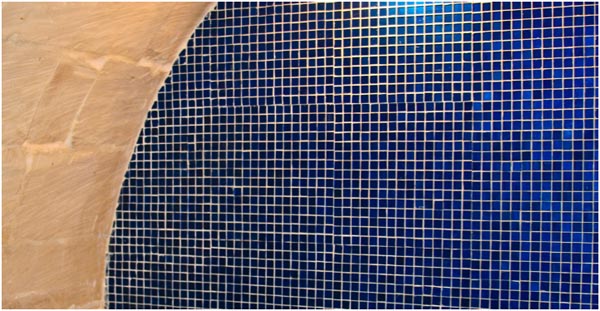 It doesn't look bad from afar, though, does it? If you kind of … squint at it?
Now what do I do.
***