May 6, 2010
My kitchen sink arrived  from Tuscany in a beat-up truck with a blue plastic curtain. The truck came to a halt in front of the house. A burly driver got out and slowly slid open the curtain to unveil the sink as if were an opera d'arte.
Which, in a way, it is.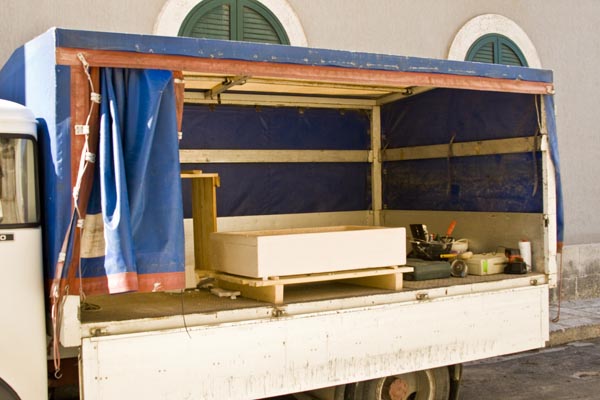 Having walked into my renovation blind as a bat, I've been, generally speaking, a catastrofista. But not this time. The sink is perfect. It's made of graniglia—whatever that is—and is supple as silk. I run my hands over it the way you'd stroke a cat.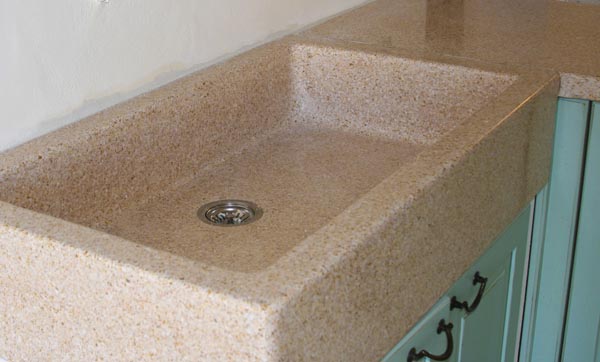 It awaits a backsplash of colorful Caltagirone tiles.
I no longer need to bathe from two old buckets or stoop over an old shower drain to brush my teeth. I have a sink!
I'll be washing dishes in this sink soon. That's right: No dishwasher.
My life in Sicily is all about getting into the rhythms of a slow island life, stepping back into another century, learning to dawdle. Less is more is my new mantra. This does not mean that I'll give up my computer and subsist on snails and wild chickory, but it does mean I'll forgo a dishwasher. A dryer, a freezer, a car. Even a TV. I'll start savoring the way stars light the night. The way vines drip with grapes. The way doves strut and coo on bleached terracotta roofs.
***
***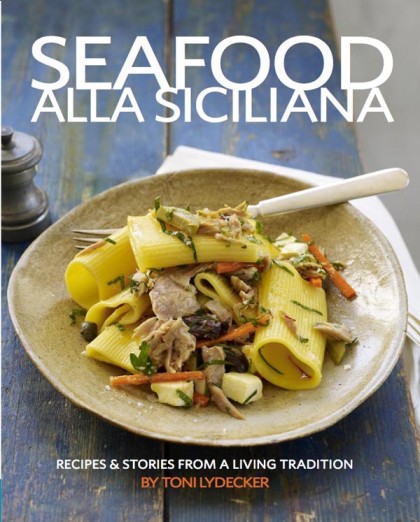 You can win this cookbook!
Toni Lydecker's Seafood alla Siciliana is somewhat smaller than coffee-table size, with thick, glossy paper, wonderful recipes, very pretty photos, and stories about Sicily's cuisine. All you have to do is leave a comment on any of my blog posts between now and May 9, and I'll enter your name for a random drawing on May 10, 2010. (You can enter one comment a day, max.) The only hitch is that you must provide a US or Canadian address for the shipping, so my apologies to readers on other continents.