May 20, 2010
Shoes wear out fast in Sicily, and so do feet.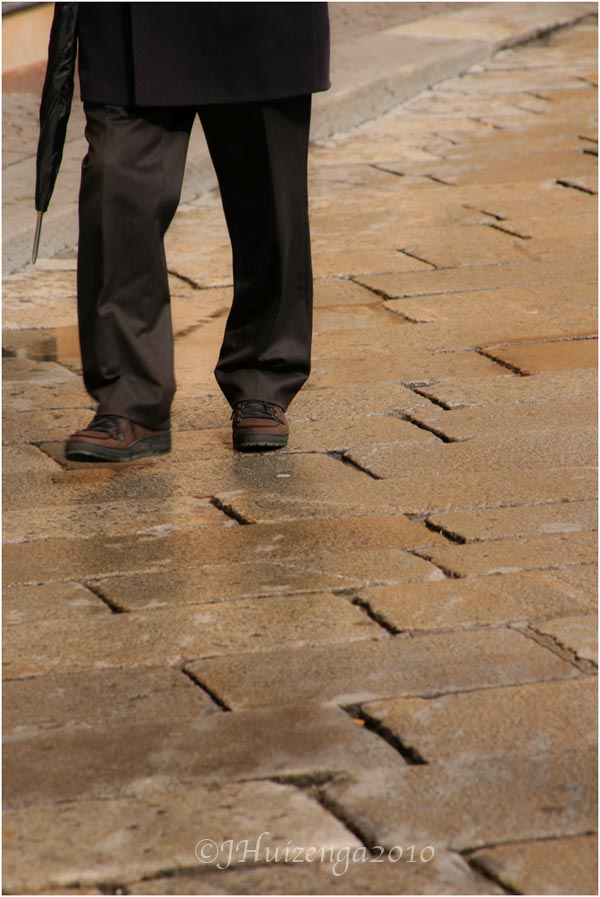 I buy every Dr. Scholl's pain relief product on the market. I slather callus goop onto the soles of my feet. I wrap them in moleskin. I'm gellin'.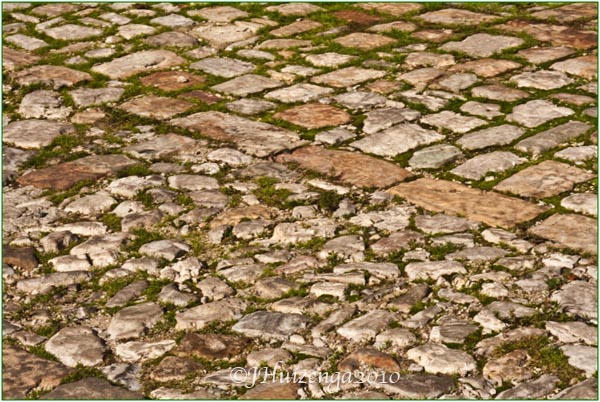 But I gladly suffer the pain. Because nothing can beat the sheer romance of old cobbles.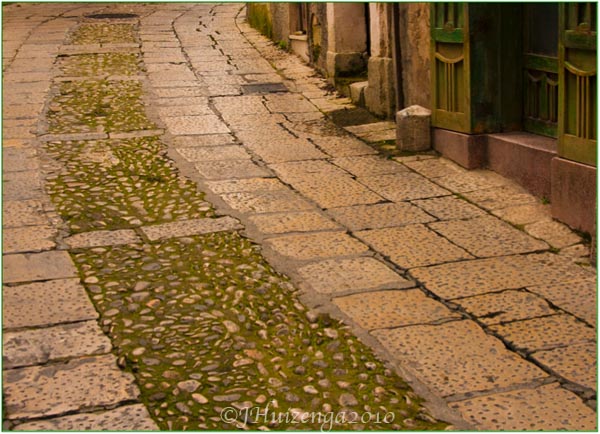 When your heels hit these medieval stones, they sing! (The stones that is, not so much the heels.)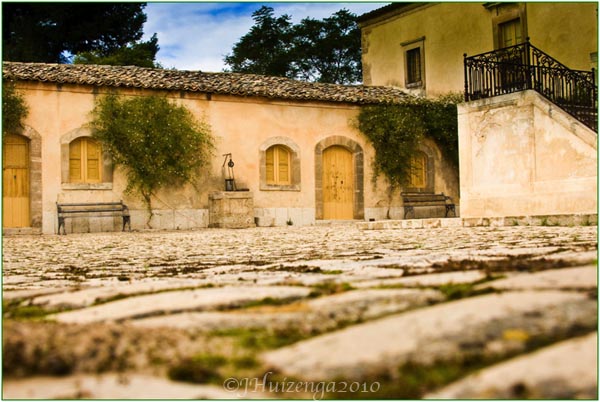 I love the texture of cobbles under my toes, and the shine rubbed in by generations of hooves, wheels, and feet.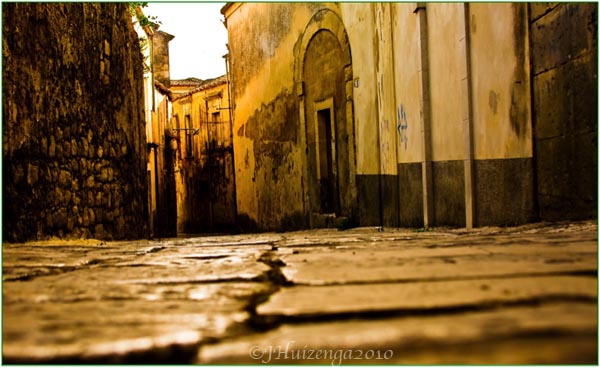 ***
Readers, can you help me? Will you consider voting for my Sicily photograph in the Islands poll? Here's the link. The link will bring you to a photo I shot of a Sicilian woman in Capo Passero  (in the extreme southeast corner of Sicily). You can vote by clicking on *My Favorite* underneath the photo. (I could win a photography course and you could win a camera!) GRAZIE MILLE! (To see thumbnails of all 22 photos in the competition, click this link.)
***