June 23, 2010
Peaches grown on the lavic slopes of Mount Etna! They're called pesche tabacchiere, and love poems should be scribbled to them.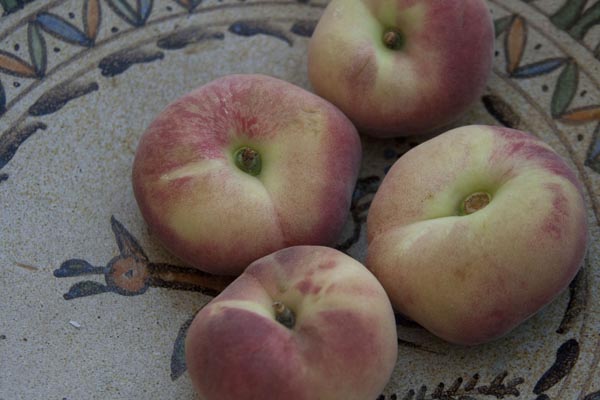 I gobble them up, consoling myself after the new bathtub leaks (again) and the painter calls to say he cannot come (again).
They're flat, with a juicy pale-yellow flesh. The size of mini-donuts, but even sweeter. They remind you of how things must have tasted in Eden. In fact, the fruit vendor says they were the original peach. "How peaches were," he says, "when they were born."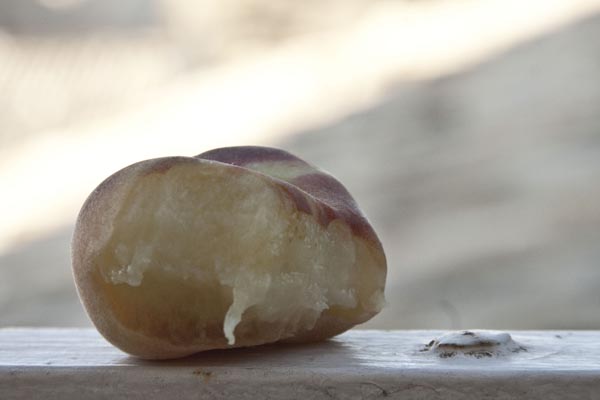 I don't know if  he has scientific evidence for this, but I am completely convinced that this is the way peaches—and everything else—tasted in Eden.
***