July 24, 2010
Everyone's doin' it. Wearing viola, that is.
Someone up North in Milano must have recently decreed that the masses wear purple. Or perhaps they issued the edict last year and the news took a while to filter down to Sicily. Whatever. The color is everywhere and stepping into the piazza on a warm summer night feels like stepping into a fieldful of blooming violets.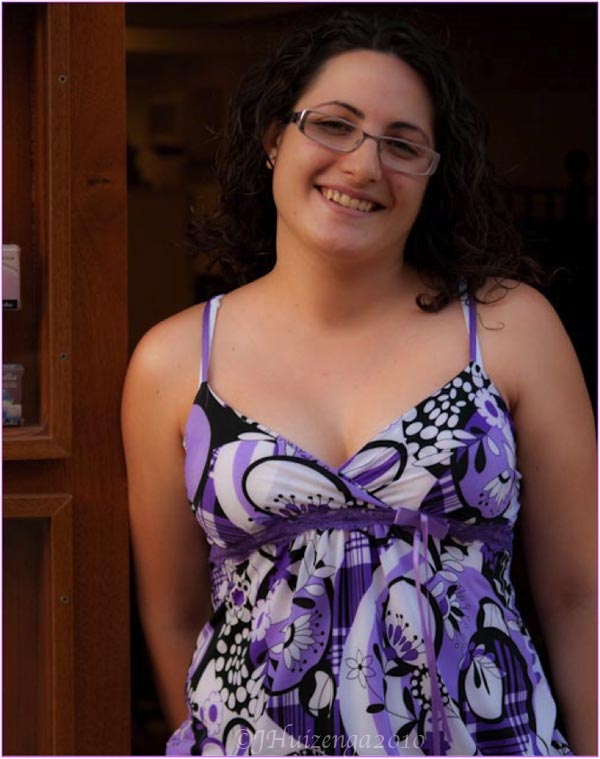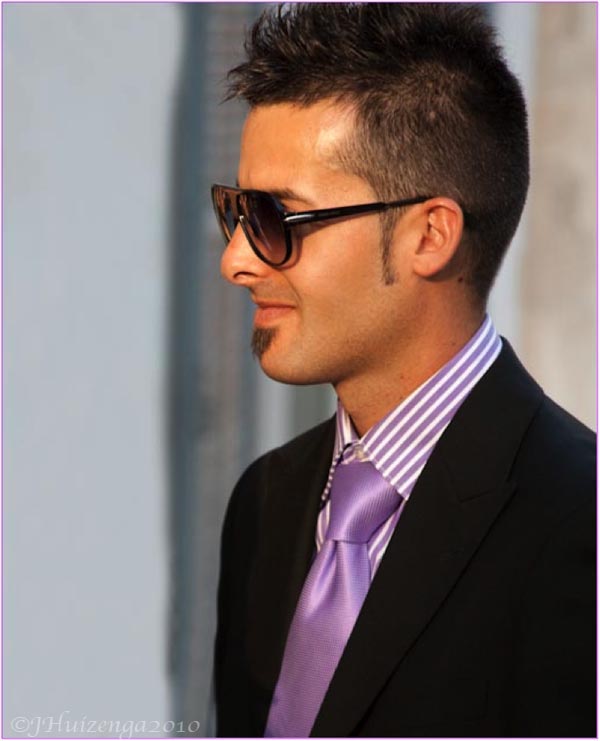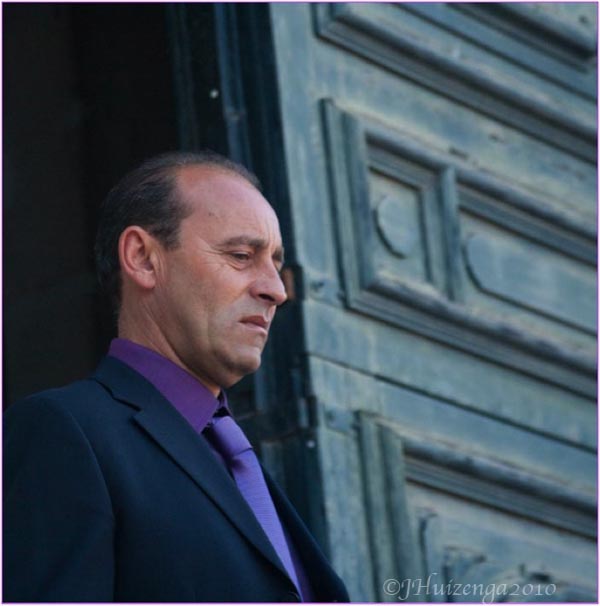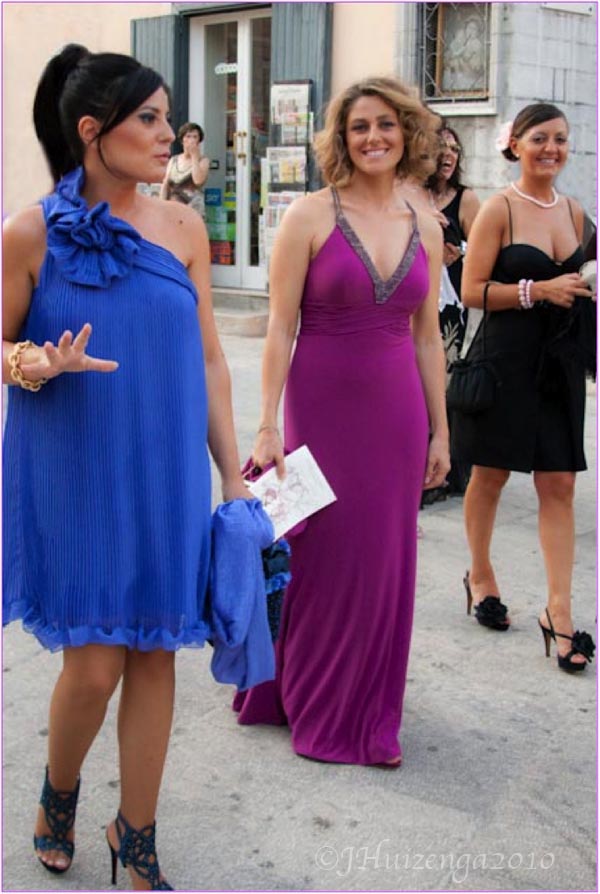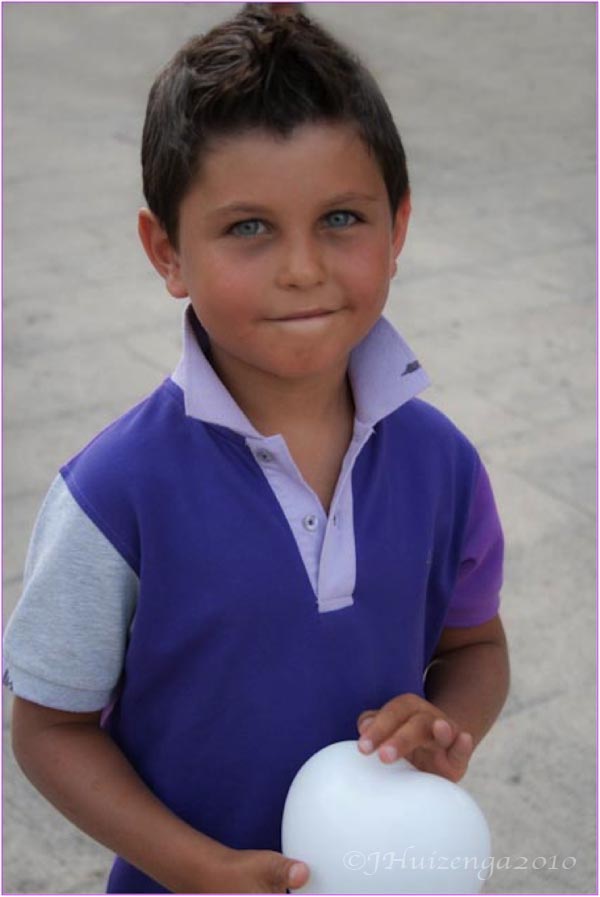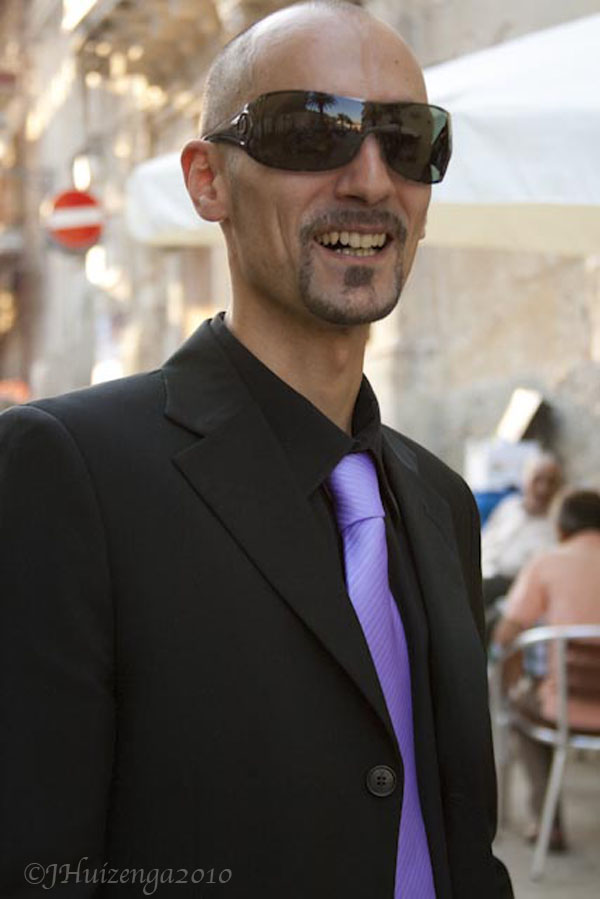 Are you wearing it, too?
***
Here's Lucy (below right). She's a reader from Toronto (see her comment on this post) and wanted to be included as a Sicilian in purple. Happy to oblige!