August 2, 2010
This is the easiest dessert you can imagine and so very Sicilian.  The first time I made the "jello," I wolfed down the entire 6 servings before I'd even allowed it to cool. If you have a sweet tooth and like lemony things, this is for you.
1. Whisk together in a saucepan:
*2 cups water (or a bit more)
*1/2 to 3/4 cups sugar (I like it with the lesser amount, but Sicilians would put in the greater amount)
*1/4 cup cornstarch (or even a tad less)
*peel of one biggish lemon (cut off in as few pieces as possible and with as little white pith as possible)
*juice of the above lemon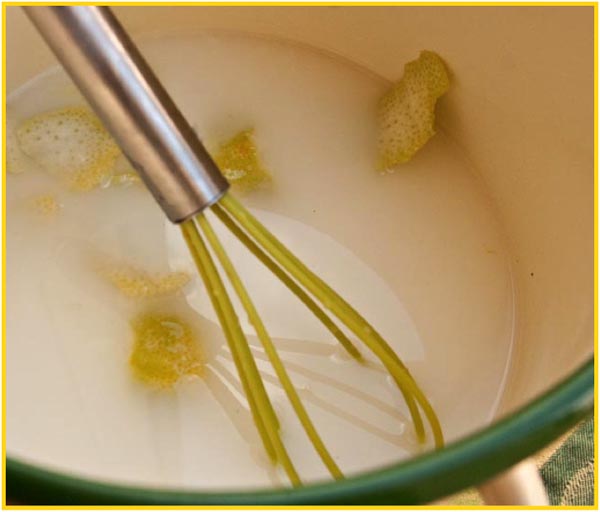 2. Cook on a high flame, stirring constantly. When the pudding thickens and begins to bubble (this will take about 3 minutes or so), pull it off the fire and immediately remove the lemon peel (or it'll become bitter). Pour into 6 little dessert dishes, cool briefly at room temp, then refrigerate for a few hours.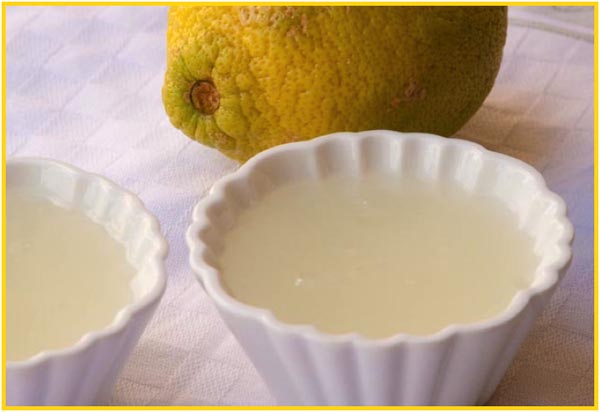 I learned how to make gelo from Giovanna Giglio, a cooking teacher here in Ragusa (pulling a lemon off her tree, below). If you're interested in a cooking class with her, drop me a line and I'll put you in touch with her. See also my previous post about Giovanna.
And for another take on gelo di limone, see this link.
***