August 19, 2010
I'm furnishing my home with trash.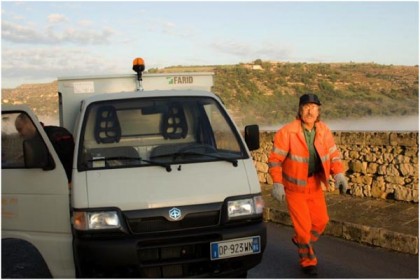 The orange trash guys drop by on a daily basis. One day they'll cart away secco, dry stuff. The next day it's umido, wet stuff. Another day it might be plastica or carta or lattine. I still can't figure out what the last thing is. To make matters worse, each kind of rubbish must be tightly wound up in a different-hued bag: lava-black for secco, pistachio-green for umido, and so on. I don't expect to ever really catch on to a system that's as complicated, in its own way, as Sicilian codes of honor.
But all that's beside the point. What matters is not the debris they haul away from the house, but what they bring in. Last week one of them, eyes ablaze, said, "I hear you like old stuff, Signora."
"You heard right, Signore."
"Well, I have a piece of an old Sicilian cart. Do you want it?"
I took it, of course, along with his picture in the too-bright sun.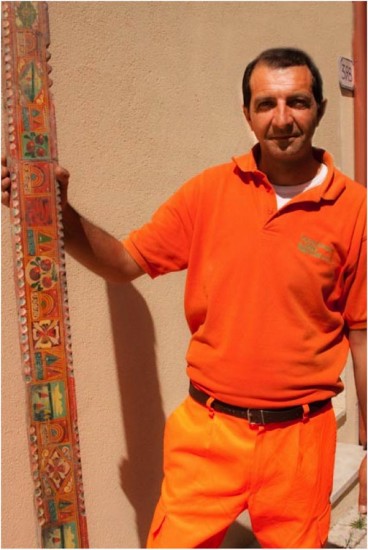 Then the next day along comes this: a rusted grinder, still smelling seductively of caffè.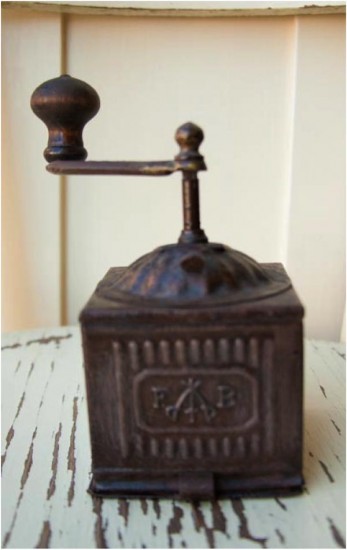 So we're in business, me and the garbage guys. Will the house soon look like a moldering antiques bazaar?