September 29, 2010
xxxxxx
The carob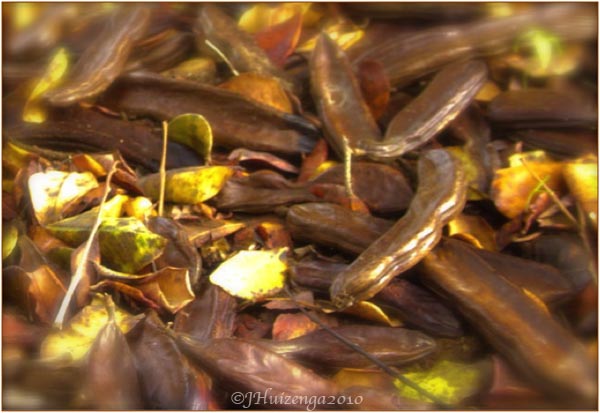 The carob tree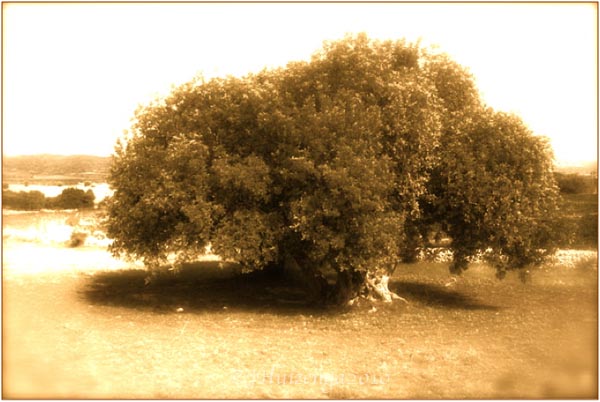 The carob farmer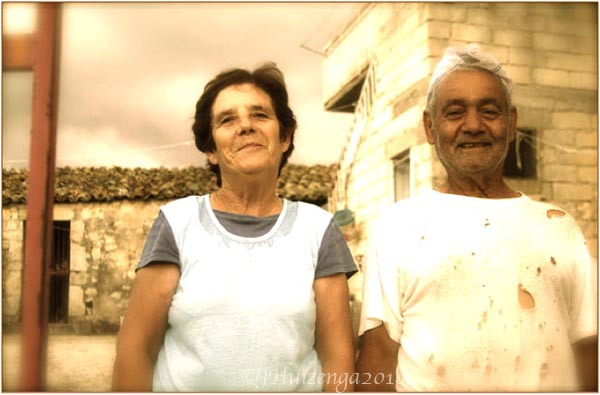 The carob harvest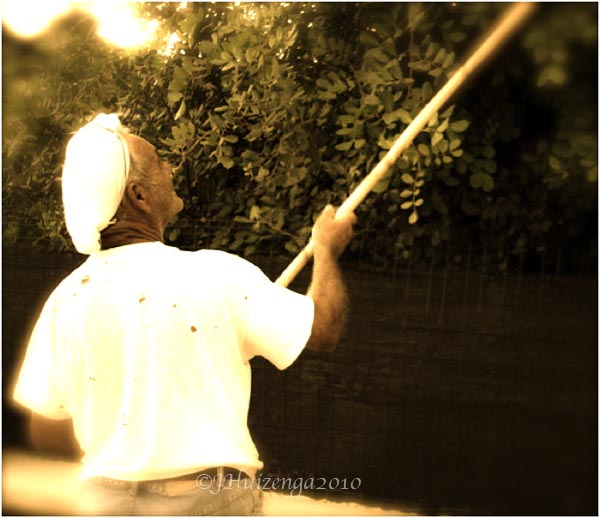 The farmer whacks at the tree with a long cane stick, and the fruit comes raining down. His wife presses a sackful on us. "Take it to America."
Carobs, loaded with protein, are what kept Sicilians in this area alive during WWII. Locals ate so many that they couldn't look at them for decades. But carobs are making a big comeback in the form of carob gelato, carob pasta, carob cake. Bite into them raw! Chewy and earthy, aren't they?
Before we leave, the farmer says, "What's the name of your president?"
"Obama."
"Ah, si" he says. "Do you want to exchange him for ours? We will have Obama and you take Berlusconi."
Thank you for the kind offer, we say, declining, and bid them addio.
***