September 21, 2010
Spotted in a Sicilian antique store: Baroque armoire of honeyed rosewood. Curlicues. Cornices. Roomy shelves. Way out of my range.
I keep going back. Just looking, I say, petting the piece. The price drops. But still…
"Bellissimo," rasps the bleached antiquaria, pulling on a cigarette like it's oxygen itself. "One of a kind. From the villa of a barone."
I imagine it in its former life, surrounded by Chinese porcelain, bibelots on the mantle, gilt-framed mirrors, Persian carpets, embroideries heavy with tassels. I fork over a wad of euro-cash, and she stubs out her cigarette and says two delivery guys will be on the job posthaste. And won't it be absolutely gorgeous in my salone.
I don't have the heart to admit it's going in my bagno, bathroom, just steps from a toilet.
My buzzer goes off and two rosewood-laden guys heave into the house. My joy sinks a notch when I see her, the antique dealer, imperiously bringing up the rear.
I point toward the bathroom. When she sees how I'm violating Sicilian protocol, she exhales a puff of black smoke, utters a curse, and waves her cigarette around.
Later, I wipe out the centuries of baronial grime, fill it with my plebian doodads, and sweep up her long trail of ash.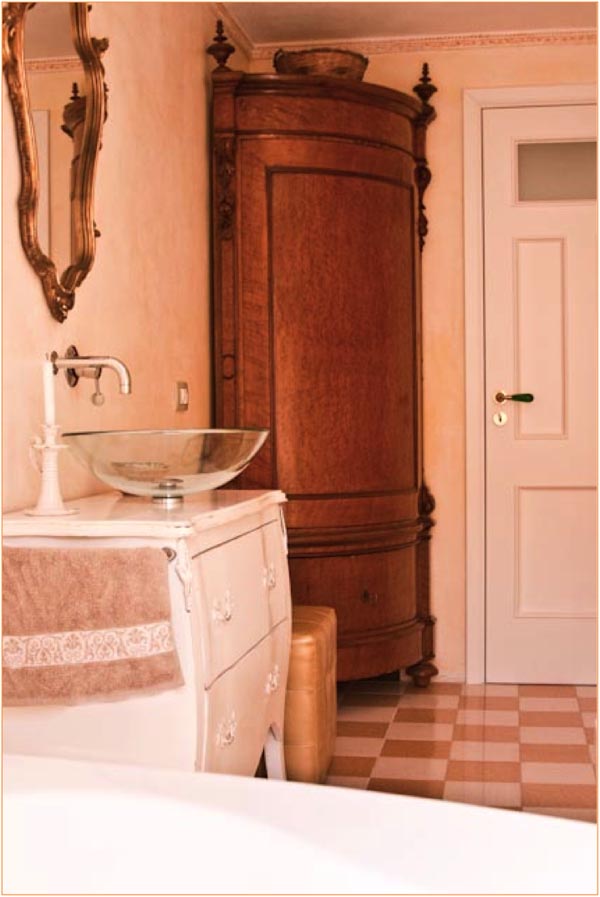 ***
For all of you who love Stromboli, or the Aeolian Islands, or Sicily, or Italy–would you help save a gorgeous (earthquake-damaged) church on Stomboli by signing a petition?  It's the project of one of Baroque Sicily's readers, Beatrice Ughi. Signatures can only be collected until the end September. The link is in Italian, but it's simple: go to the 3 long, thin boxes at the bottom and put in your name, email address, and the verification code. Mille grazie!
http://iluoghidelcuore.it/san_bartolomeo-stromboli-isole_eolie
***