September 8, 2010
Throw away your black glasses, guys, and get with the program.  White is the new black, at least when it comes to eyewear.
Italians always have the last best word on design, so you can bet these will soon be popular in Peoria.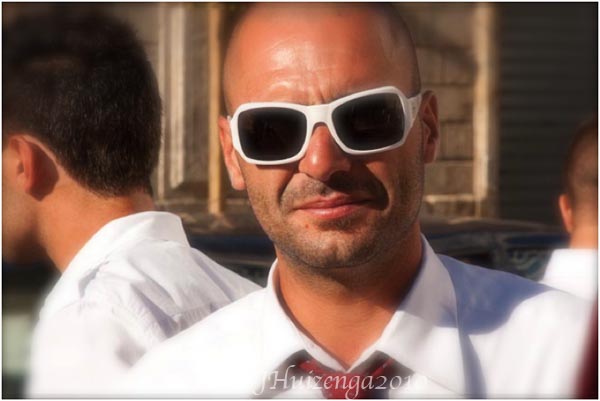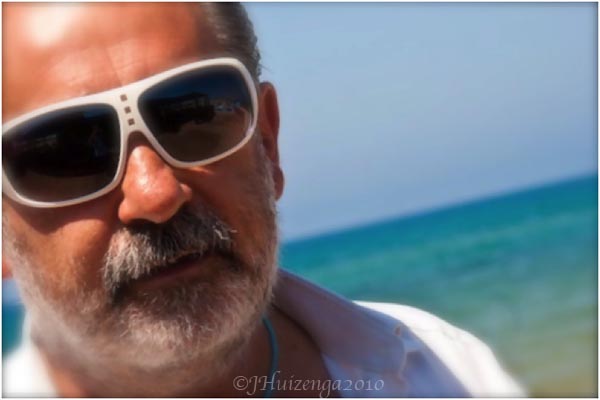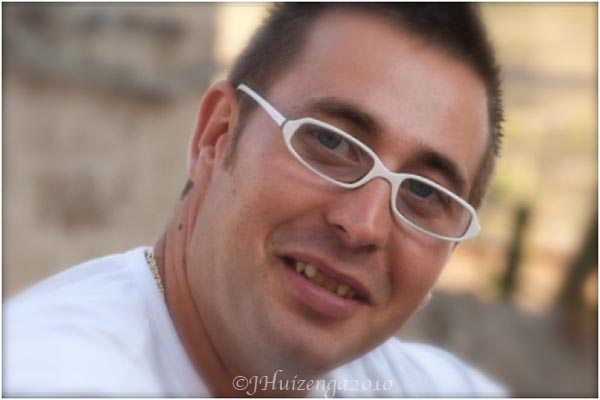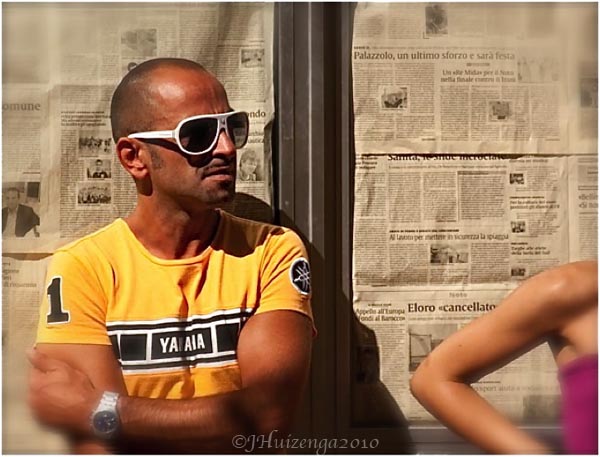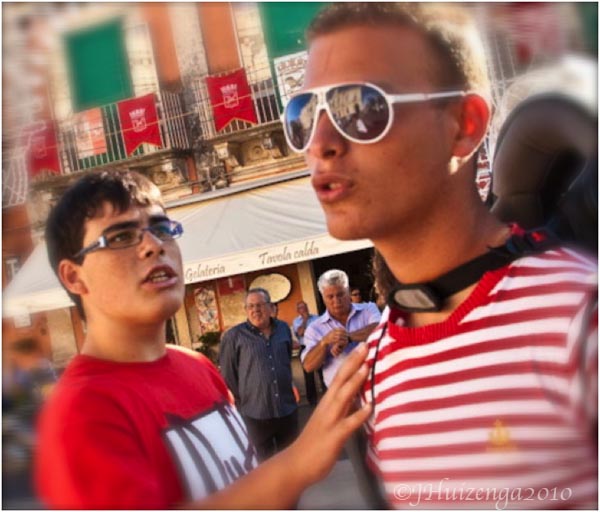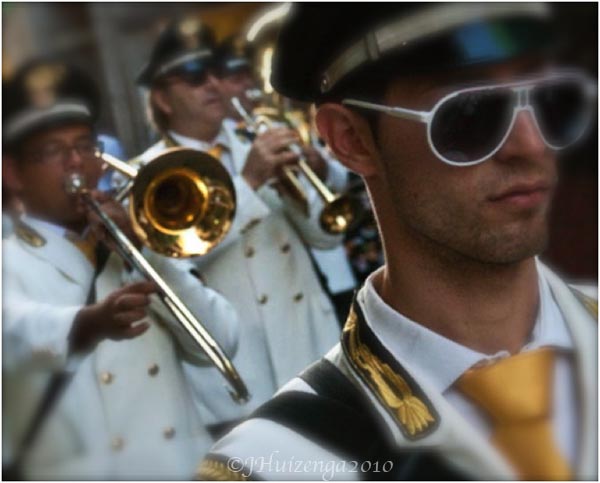 How Italians love their glasses. Don a pair and voilà: you're an aviator, Grand Prix driver, star.
Women here are wearing them, too. And you, dear Reader? Maybe you're already wearing white?
***
Here's Lucy, a reader from Canada, who's been wearing white for quite some time–she got them at the Dollar Store!!! Way to go, Lucy!