December 7, 2010
A while back I groused about driving in Sicilian hill towns—about the narrowness of  lanes and the stone walls that jump out to smack your side-view mirrors.  Could you squeeze through these streets? I asked.
Now I'm going to show you what I mean. I'm piloting; my husband's holding the Flip out the window. Put your seat back into full upright position and store your tray table. (click here for video)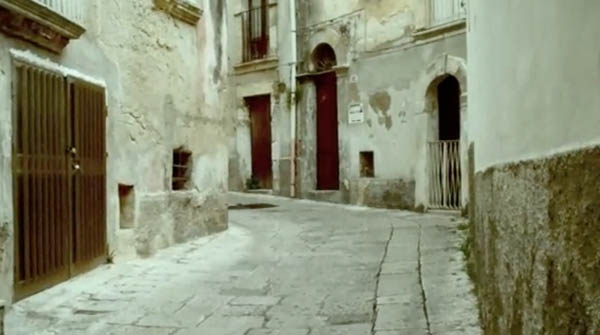 By the way, this is the "road" I drive to reach my house.
***
You have till the end of tomorrow, December 8,  to enter the random drawing to win Robert Camuto's Palmento: A Sicilian Wine Odyssey. Just post a comment on any of my blog posts. Click here for more information. I'll name the winner in my next blogpost. Thank you all for playing!
****