January 26, 2011
More fashion for you, folks, straight from the bars and streets of southern Sicily.
Fat "diamond" ear studs for a barista: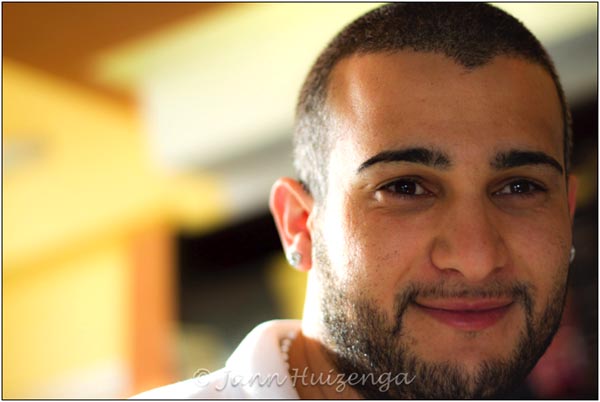 And may I point out the heart-stopping eyebrows? And beaded necklace (to match the shirt)? Fantastico, no, how the Sicilian male adores adorns himself?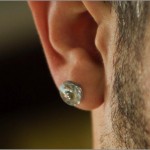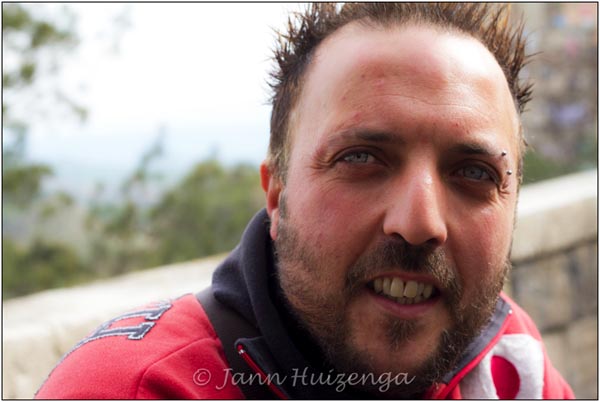 Studs all over the map.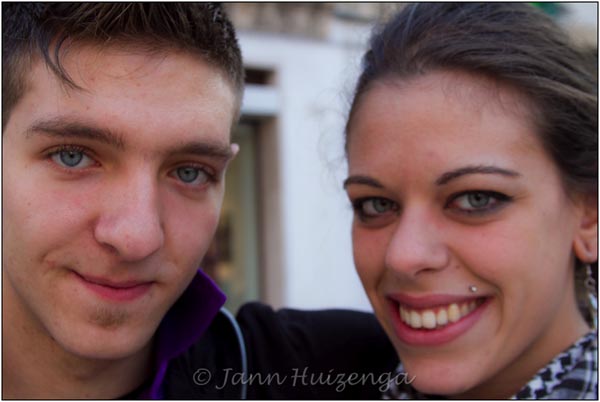 The full spectrum of purple–plum, wild lilac, dusty grape, violet sky, sangria, raspberry syrup, aubergine–is still very much in vogue (click here for a purple post from last summer). Also note, below, her super-chic wide-as-a-yardstick spectacle arms.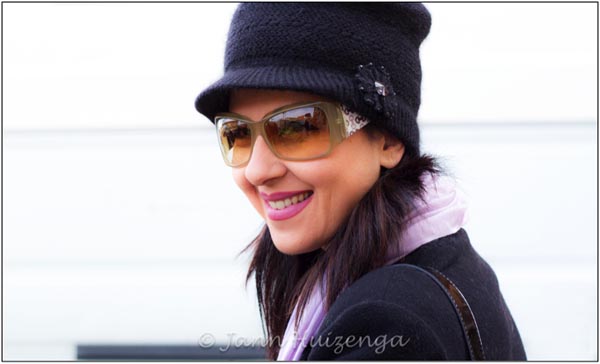 Since purple is the *in* color, a purple puffy is cool, too (in addition to the black and white ones I mentioned in an earlier post.)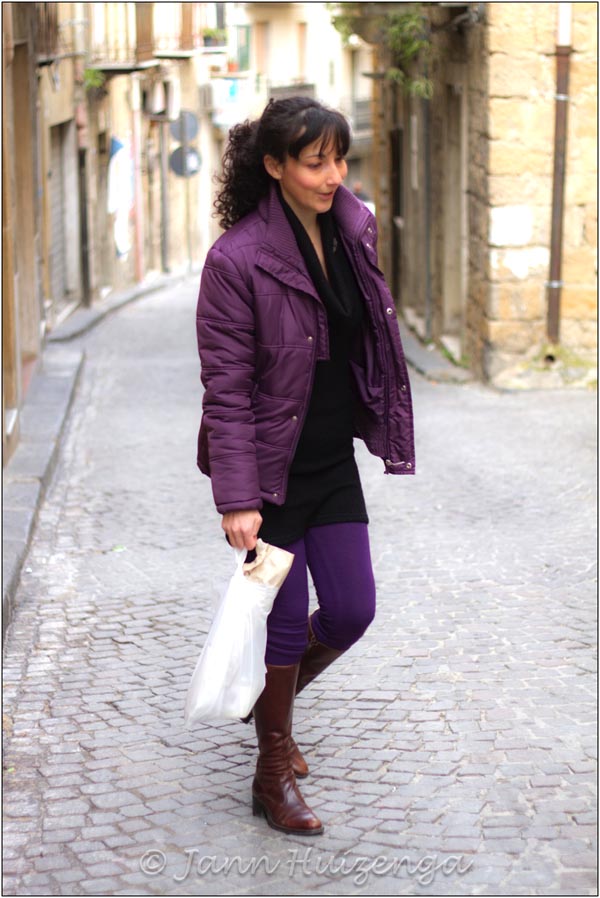 The only fashion faux-pas committed by the lass in purple is her nasty plastic bag. But this is about to change, as Italy has just banned it, though word of the new legislation has not yet trickled down to the mini-markets of Sicily.
And below, the short trench, much alla moda.