February 12, 2011
I found this menu outside a pub in Palazzolo Acreide in Sicily. I would not grace Pub dal Maestro with my presence even if my favorite chow were carne di cavallo (horse meat) and I were dog-hungry.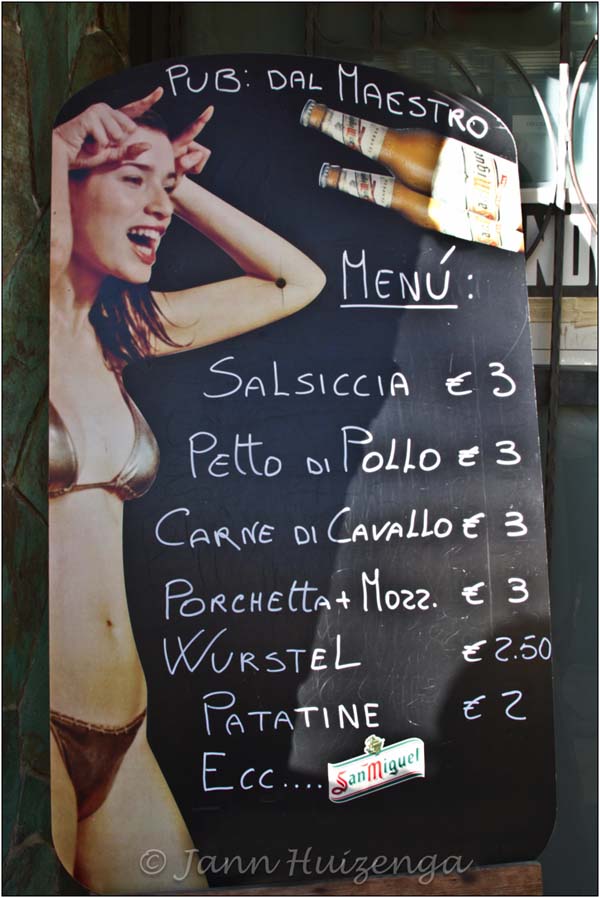 Maybe Italy's emperor and his Italian TV empire relegate women to a "decorative role" in life, but that does NOT give some pub owner in the wilds of Sicily the right to exploit women to sell his horse and wurstel. Or does it?
Is this dewy-eyed nymphet making the cuckold sign?  I hate to sound like a sourpuss, but why would she do that?
My Italian sisters are finally beginning to speak out. There's going to be a nationwide protest by women tomorrow, February 13. You go, girls!
***
UPDATE: The main protest in Rome's Piazza del Popolo was jammed with about 100,000 women. Click here for story.