April 14, 2011
I have a Sicilian friend. Let's call him "Gianni."
Gianni is about to open a tourist hotel in my ancient village.
One day Gianni and I were walking down the narrow lane toward his hotel. Sheets were dripping overhead–like in the scene below.
"No good for tourists," Gianni said scowling and indicating the laundry. "Brutta." Ugly. Perhaps, he mused, he could get the comune to outlaw laundry in the neighborhood?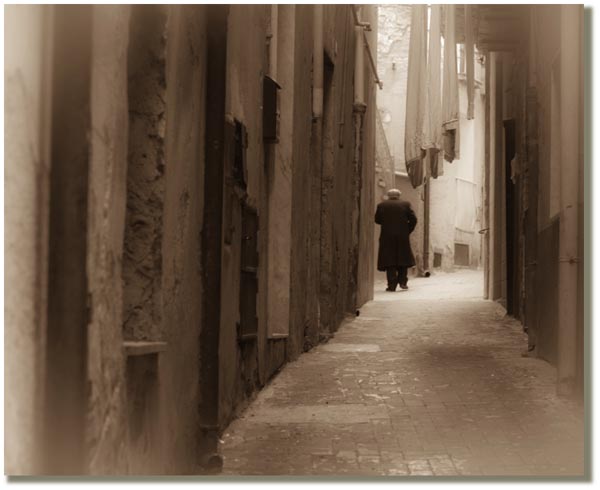 I had a fit, of course. "It's not ugly!!!  It's bella, bella, bella!"
He gave me that "you're so weird" look.
Reader, what do you think? Do you think Gianni should try to eradicate hanging laundry in the vicinity of his hotel?
***
Congratulations to Liz Silva, who won the book raffle: Sweet Lemons 2: International Writings with a Sicilian Accent. Thanks to all of you who entered, and I'm sorry I can't give everybody a book. But stay tuned for more book contests.
***