July 11, 2011
Italians–those wily sorcerers–know how to prettify everything. Cocoa hearts on their coffees, flowers on their prettily painted toes.
"You have the ugliest feet I've ever seen," a good friend once commented.
Since then I pretty much refuse to wear sandals in public.
So you can imagine how jealous I am of Italian feet.
The sandal style this year often has a Greek thing going on at the ankle and a sexy flower at the toes. And, damn it, your toenails better match.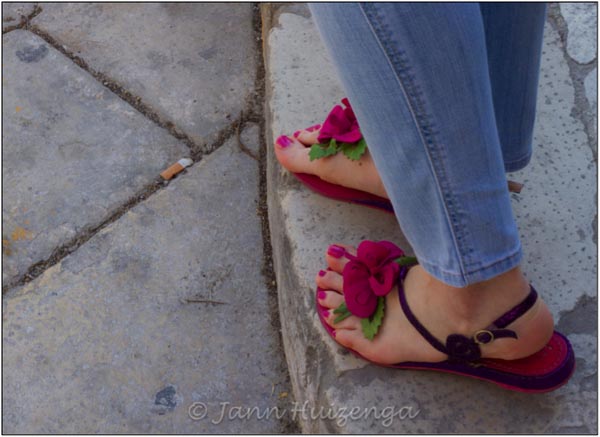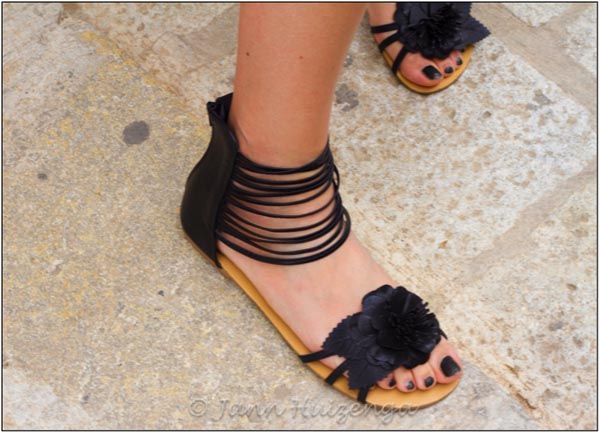 What are you wearing on your feet this summer?
***
Click to subscribe to BaroqueSicily.