July 21, 2011
Santina and I had drunk our coffees in the kitchen and viewed the family altar in her bedroom. Then she led me into a third small room.
Every inch of wall space was hung with paintings. Unframed canvases were stacked high on a table. "They are mine," she said, beaming.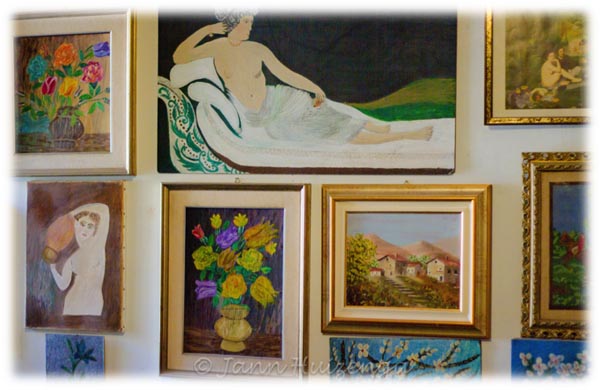 She pointed to an exuberant painting of a fishbowl full of roses and purple tulips.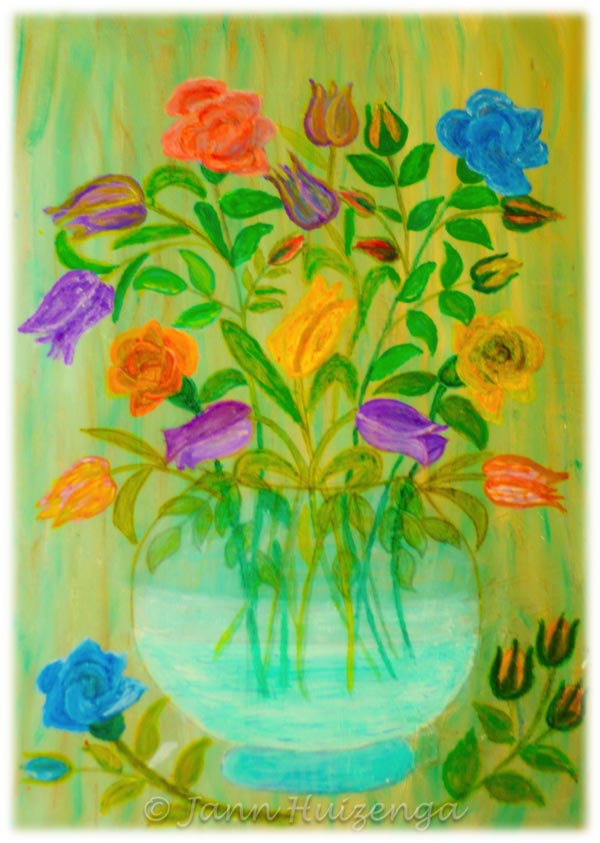 "One night my mother was suffering so much that I didn't know what to do. So I painted this."
She went back into the kitchen and left me looking and thinking. I picked up a portfolio. Its cardboard cover had been painted over with a bright-eyed young woman wearing a strand of pearls.
"Who is this, Signora?" I asked, carrying it back into the kitchen.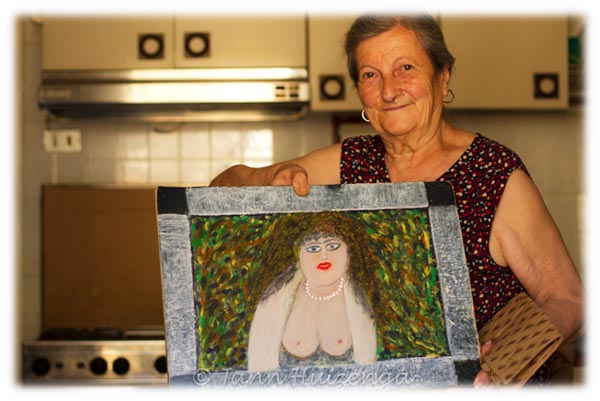 "That is me," she smiled.
***
Thanks to Haley at Fa l'Americana for this nice award.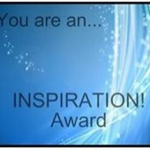 Click to subscribe to BaroqueSicily.