August 2, 2011
It's 7am and already hot in Siracusa. A scirocco is blowing.
I find Giuseppe sitting on his motorino. The way he waves me over makes me think he's a little bit crazy.
He's not surprised when I ask if I can take his photo.  He seems to have been waiting for someone like me.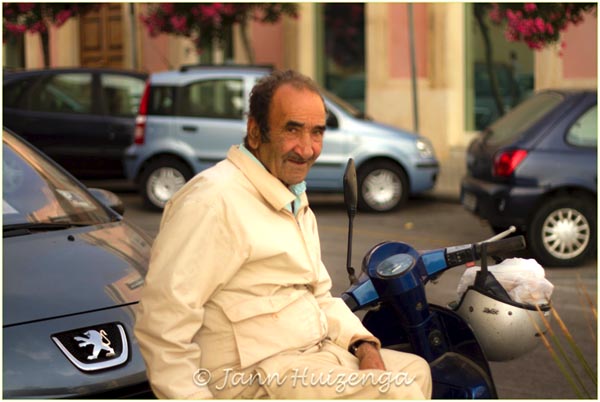 "I was in a film with Monica Belluci," he says.
A crazy jokester, this guy.
"No, no, veramente!" he says. "You know Malèna?"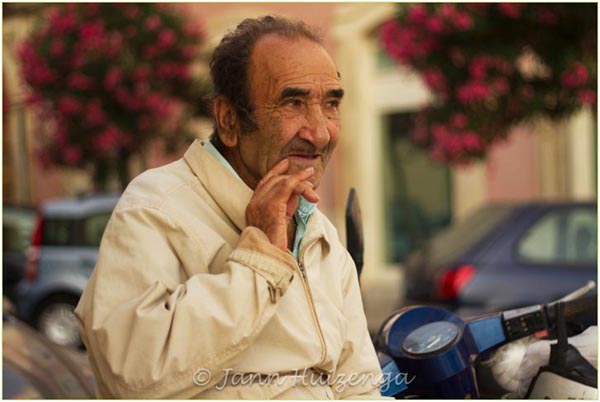 "Yes, that one. I was in a group of men that yelled Ciao Bella as she walked by. And then, let's see, there was a scene I played with Mussolini, and we all yelled Il Duce !"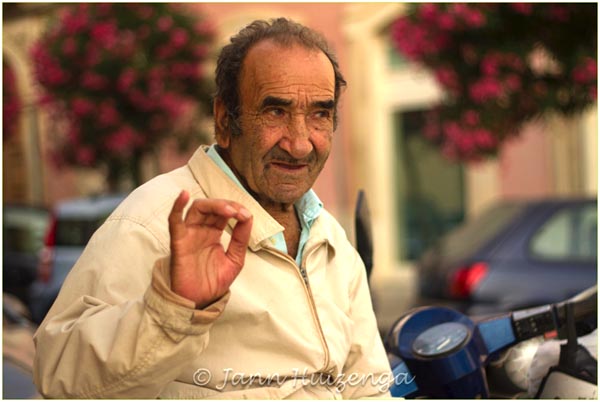 "So you were an actor!"
"Well, I also worked on botta here in the port."
"What's botta?"
"Botta, ship." He's suddenly trying to speak English.
"What did you do?"
Here Giuseppe loses me, saying something about working inside the boat.
"Did you repair the boat?" I ask.
No, no.
"Did you clean? Cook?"
No, no.
He points to a lamp post and says "material like that."
Maybe he was a welder?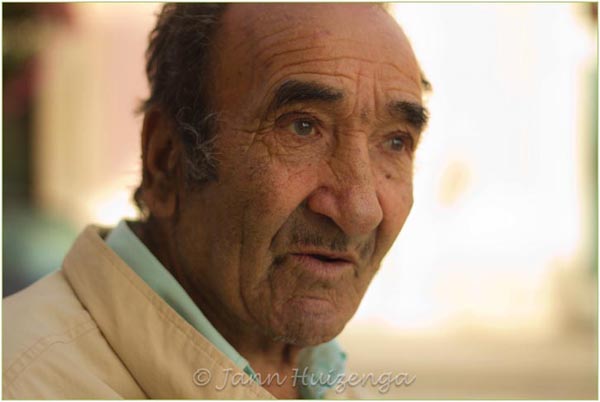 But we don't pursue the topic because Giuseppe isn't interested. He wants to talk movies. He was in other films, too, with other actresses. What were their names? He's forgotten, but the light in his eyes tells me that those were the days.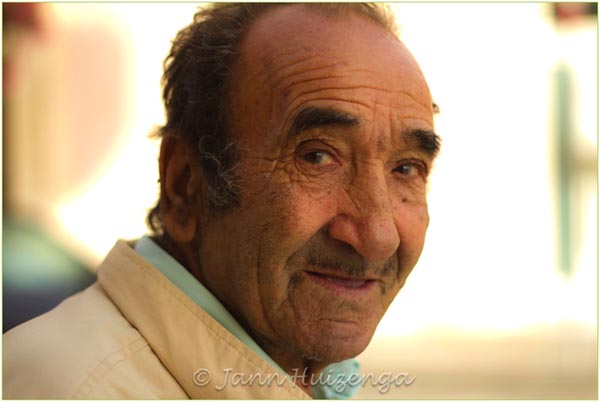 ***
Click to subscribe to BaroqueSicily.
***
RAFFLE RESULTS
Congratulations to Janie, who has just won the cookbook raffle. Janie is passionate about two things: cooking and Italy. Take a look at her super-scrumptious blog, Panini Girl.