September 21, 2011
I can't find in Sicilian stores what I really want: plastic baggies, Twizzlers, Gorilla tape, almond butter, skim milk, a simple T-shirt without mangled English, ant traps.
Ants march into my living room in the evening as if they're out–like every good Sicilian–for a passeggiata. I scour the hardware store and then ask my GoogleTranslate-prepared question: Ci sono trappoli per formiche? Are there traps for ants?
The shop assistant looks at me and laughs. We have traps for mice, Signora, but they are too big for your ants. Ha ha. 
Anyway, while I'm rifling through the anti-pest section of the store, I come upon this mean-looking anti-pigeon device. I get four. Pigeons mate and roost and coo and poop on my balcony–of all the milllions of places they could've chosen!  They're not at all scared of a banging broom. Will these torture devices work?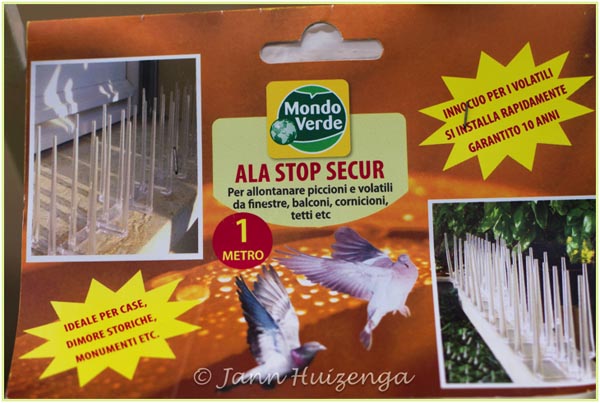 Another weird thing I buy that day is a porta banana, a banana-carrier. Made in Italy, by the way.
"Why?" I ask the salesclerk.
"So that your banana does not get crushed in your bag," she explains.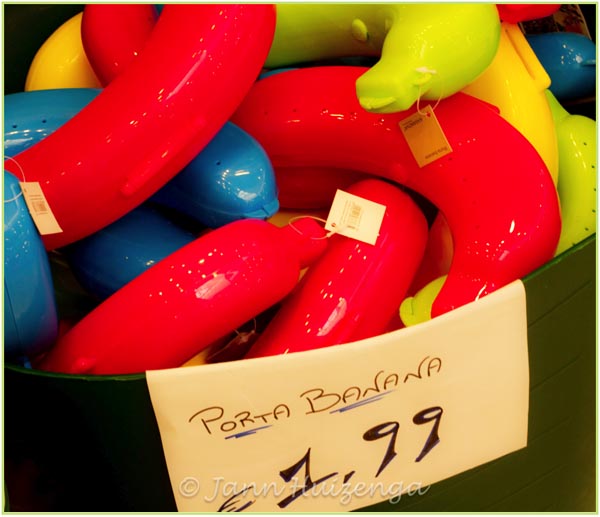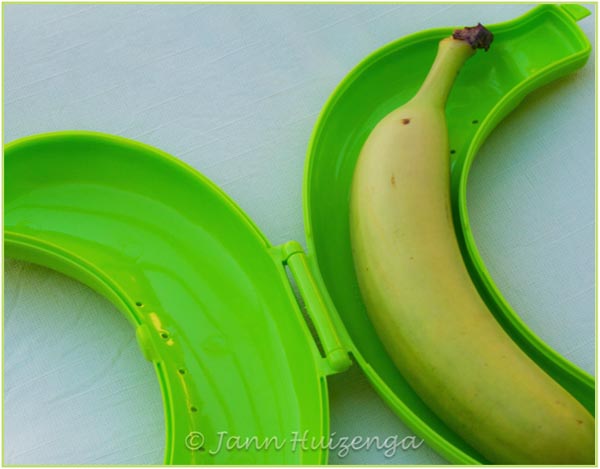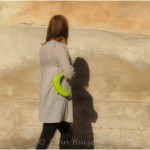 Leave a comment on this post (or a previous one) and you'll be entered in a raffle to win the porta banana! (You must have an address in North America–not to leave a comment, but to win the weird green thing.) You could put a string through it and carry it as a banana-purse.
***
Have you bought something odd recently?
Click to subscribe to BaroqueSicily.