November 20, 2011
It's been a while since I've had a giveaway, so here's today's deal.
The early bird gets the worm. Between now and 12 midnight EST on Nov 22, leave a comment on this or any of my last 5 posts, and you'll be entered into the drawing to win this touch of Sicily. (The winner will need a mailing address either in North America or Italy.)
The tile from Caltagirone is 4 inches square and a half inch thick. Use as a trivet on your holiday table or give as a gift.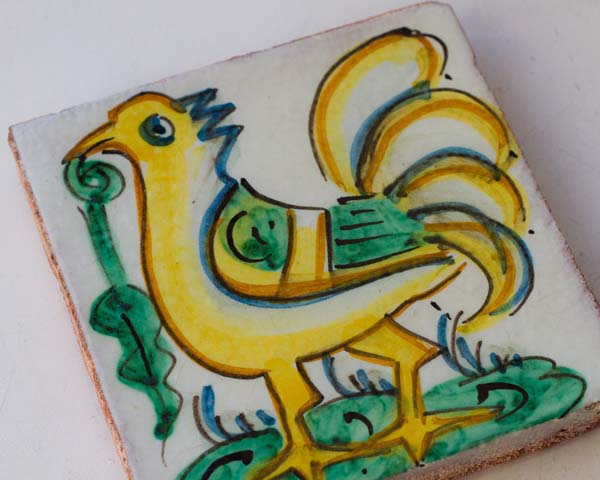 Caltagirone is famous for its ceramics and grand tiled staircase, which I copied in miniature in my house.
***