December 12, 2011
It's nice to be away from forced Yuletide cheer, piped-in Jingle Bell Rock, wild mobs in big-box stores, Santas tolling bells in your face, parking lot chaos.
Call me Scrooge if you will.
But a low-key Christmas is a welcome change. Sicilians in villages get festive by hand-painting Santa scenes on shop windows.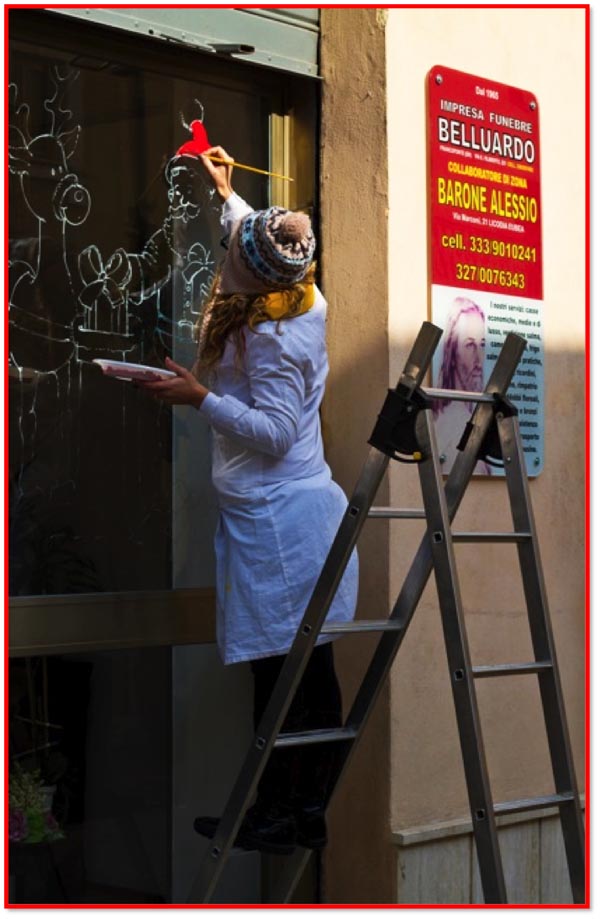 Or by walking through darkness with light.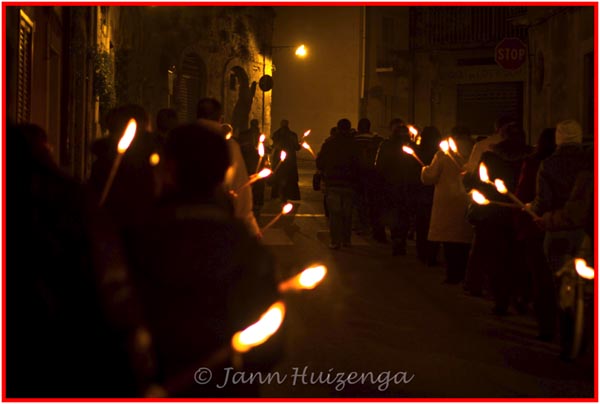 Or by hanging a few stars.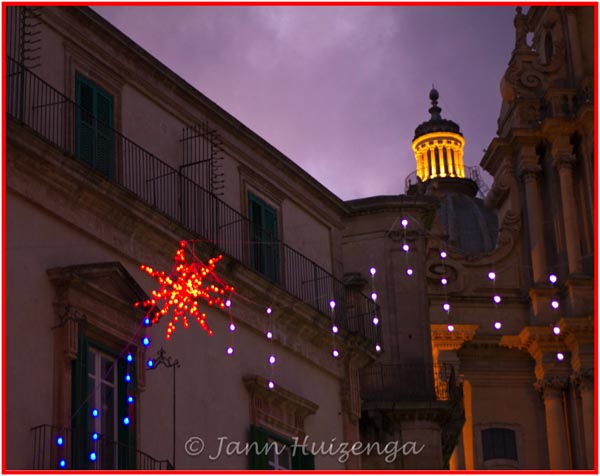 Isn't that enough? (Along with some fine food and a little bubbly?)
Take it easy this holiday and don't forget the simple things.
Buone Feste!
***
My fellow blogger from Calabria speaks eloquently about this very topic.
***