December 5, 2011
Giuseppe is peering at the Gazzetta del Sud in the doorway of the circolo for war veterans in Monterosso Almo. He invites me in.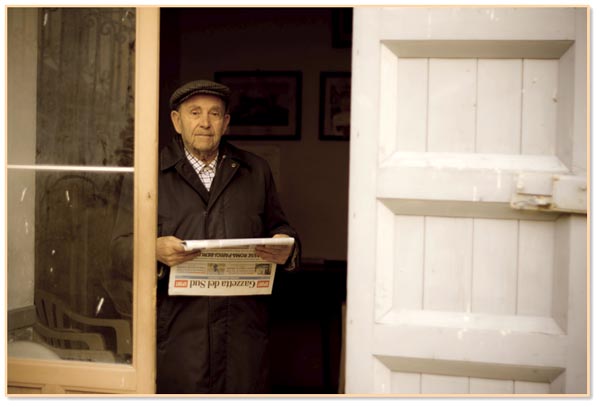 "Guess my age."
The inevitable question asked by every Sicilian over the age of 70. "I don't know, signore. Seventy?"
"Eighty-eight. I was a soldier in the Italian army in the Second World War. I was in prison in North Africa."
I don't ask him who imprisoned him. I think I know. George Patton during the North African campaign.
"For how long?"
"Six months."
What do you say to someone who, almost 70 years after a war, is still haunted by it?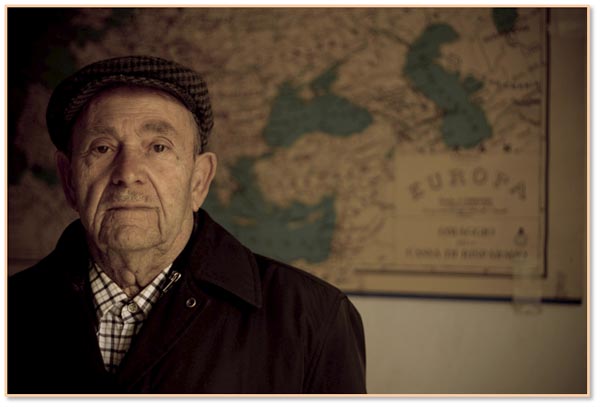 Giuseppe suddenly starts talking English.
"I learn English in prison, and later in England. A commander he take me to England. Then I come back in Sicily in 1945."
Our conversation is interrupted by a new arrival. I say goodbye, so sorry there is no time to ask the many questions on my mind.
***
Click to subscribe to BaroqueSicily.