December 8, 2011
Christmas season starts here with a bang! Literally.
Firecrackers boomed loud enough to make your heart disintegrate and drums beat wildly as the Immaculate Virgin Mary sallied forth from churches all over Sicily today (Feast of the Immaculate Conception) and took her annual spin around town.
Mary came out after dark in my village, Ragusa Ibla, so I drove to Scicli where she made an appearance earlier in the day while it was still light enough to photograph.
The priest sang Ave Maria into his mike while onlookers made the sign of the cross and wiped tears from their eyes. Notes flew from tubas and trombones.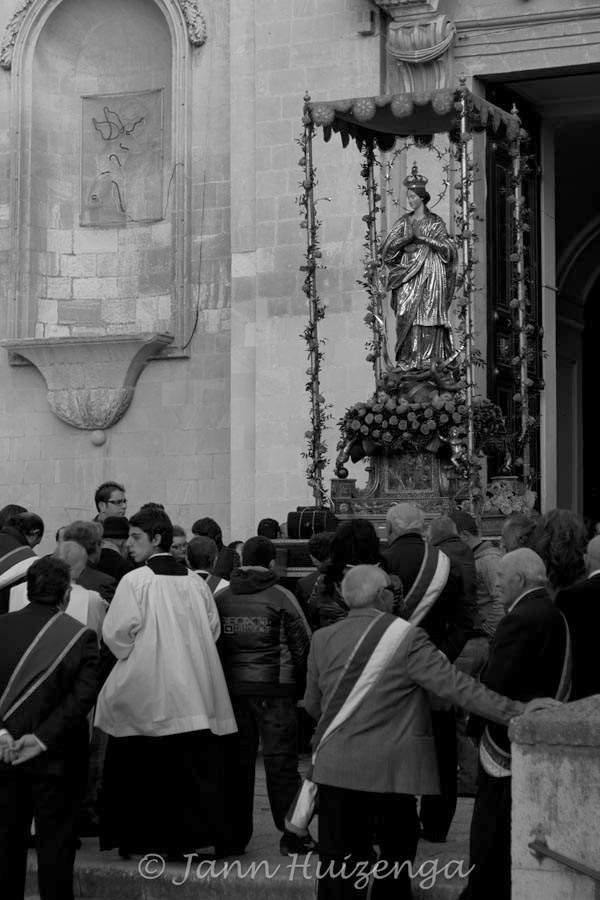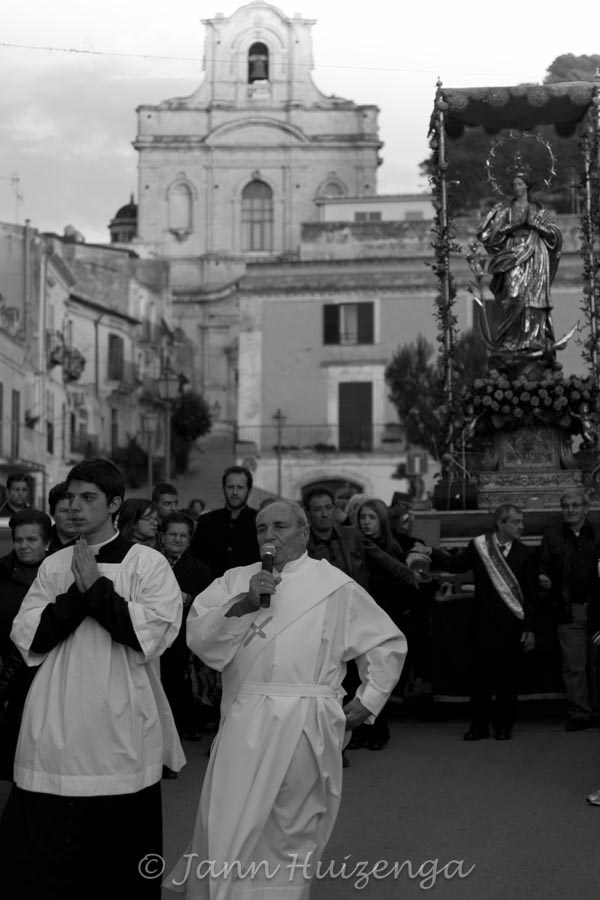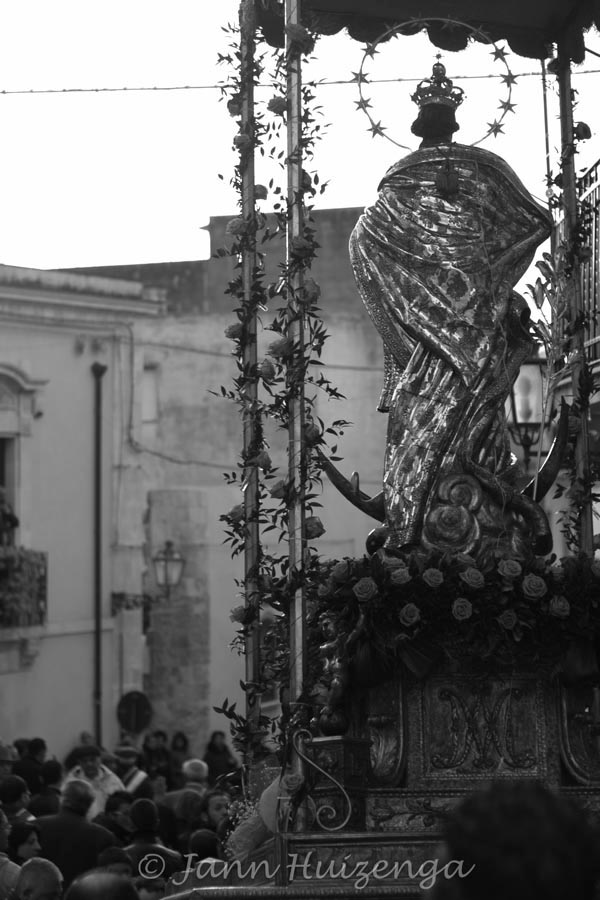 If you're thinking of making a trip to Sicily sometime in the future, consider the Christmas season. The weather's pretty nice and the traditions are rich. There's spirituality in the air rather than commercialism. Check out Sicilia&Folklore for some wonderful photos of Sicilian pageants, and for a great list–in Italian–of upcoming celebrations (prossimi eventi on the right-hand side of the blog).
***