March 9, 2012
Near the end of my house renovation in Sicily, I was so broke that I begged chairs that friends and acquaintances were tossing out and shopped the Modica flea market (the last Sunday morning of every month on Corso Umberto I) for doorknobs, lamps, and dishes. Even my garbage men knew to sift through their trash for the American lady.
I furnished the salone last. Its centerpiece is a skid. As in Skid Row.
Shamelessly scavenged from la strada.
(Brutta figura, Sicilians would say.)
I lugged it down to Giuseppe, my neighborhood carpenter, and asked him to give it a real good sanding. He did, and it shines.
Then I threw down a couple o' cushions, filled up a bowl with oranges, added two found objects (Grim Reaper scythes), a pile of books, et voilà.
A bona-fide living room.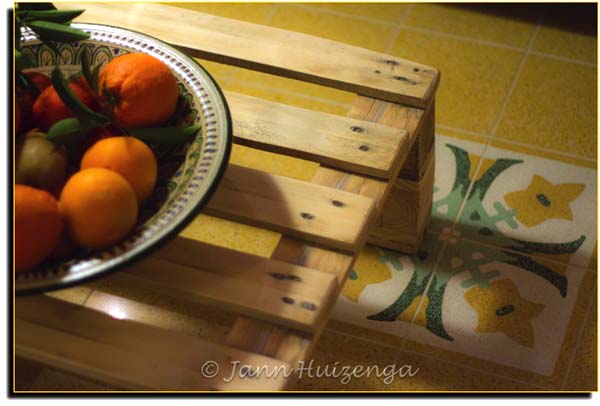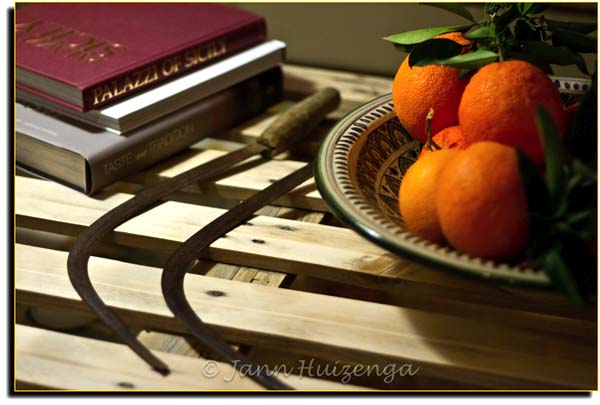 At night I light swarms of candles, and the skid looks like a million bucks.
Do you decorate with found objects?
***
Read more about my life on a shoestring in Sicily here.
***