March 16, 2012
Ricotta is the ultimate comfort food for Sicilians— pillow-soft and creamy, not at all like the rubbery goo at Albertsons. For this recipe, buy it from your local Italian grocer or an upscale market like Whole Foods or make it yourself (not that hard!).
Ingredients for Ricotta Mousse (serves 6):
*9 oz ricotta
*1/2 cup Sicilian Moscato (you can cheat with a California Moscato from Trader Joe's)
*2 T sugar
*3 oz pistachios, walnuts, almonds, and pine nuts (2 kinds of nuts will suffice), coarsely chopped
*5-6 T eucalyptus honey (or substitute any other nice honey)
*candied orange peel, slice thinly (optional)
*mint sprigs (optional)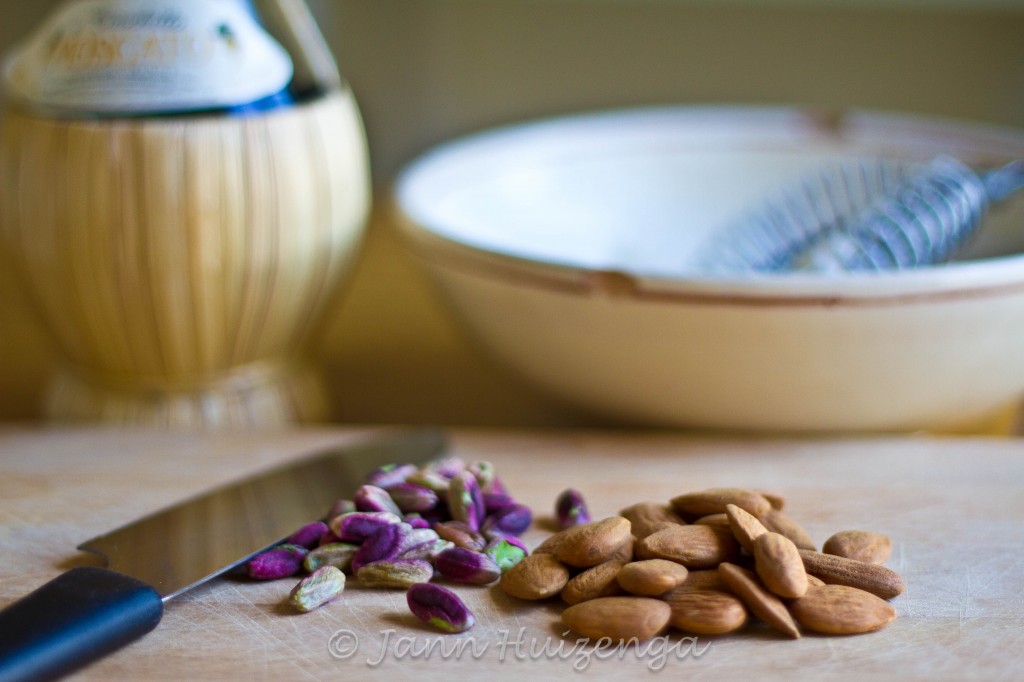 Ready?
Whip the ricotta with the sugar and Moscato. Force the mixture through a sieve to get a velvety consistency. Sprinkle a bit of the nut mixture into 6 Martini or wine glasses. Top with the mousse and a final sprinkle of nuts. Garnish each glass with a dollop of honey, and if you are using them, candied orange and sprig of mint.
Buon appetito!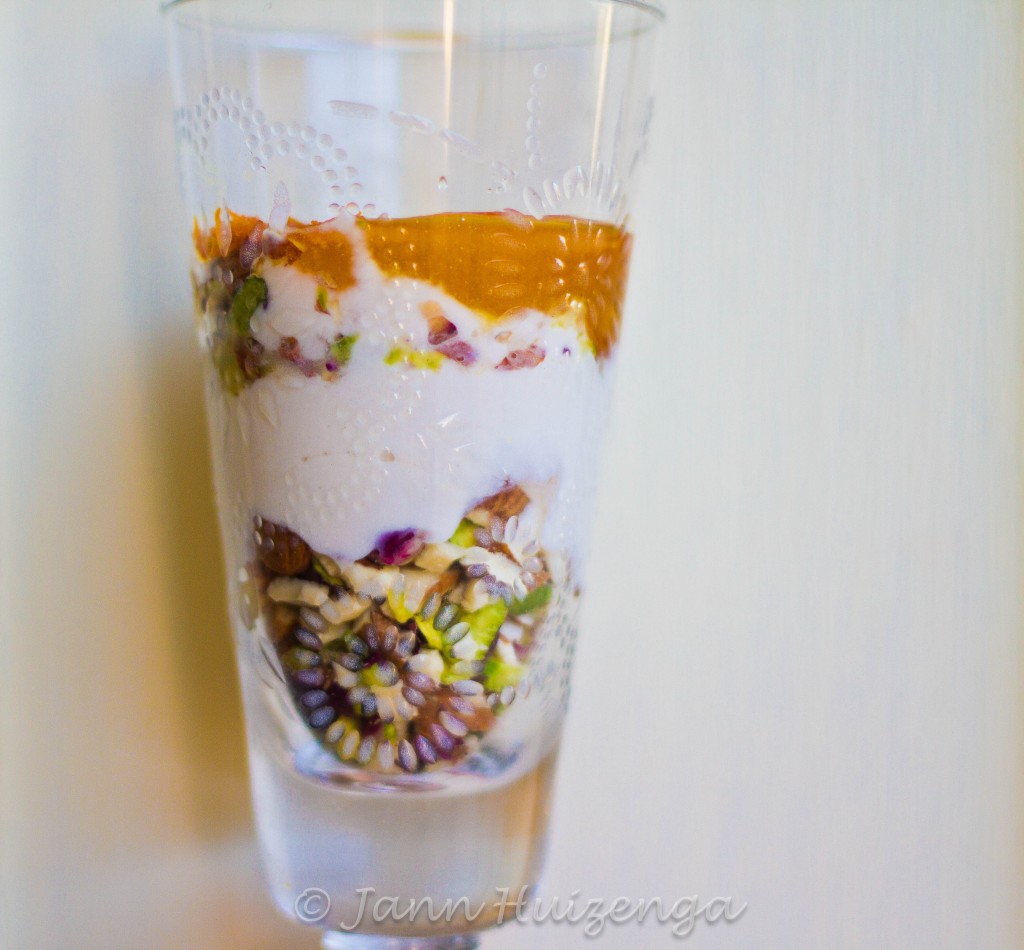 This recipe is adapted from Taste and Tradition, Vol 2 by Roberta Corradin and Paula Rancati. It comes from Chef Angelo Treno of Al Fogher restaurant. TOURIST ALERT! Al Fogher is the place to eat after visiting the Roman mosaics in Piazza Armerina.
***