April 29, 2012
Sweet spring days…
of broccoflower and purple cauliflower..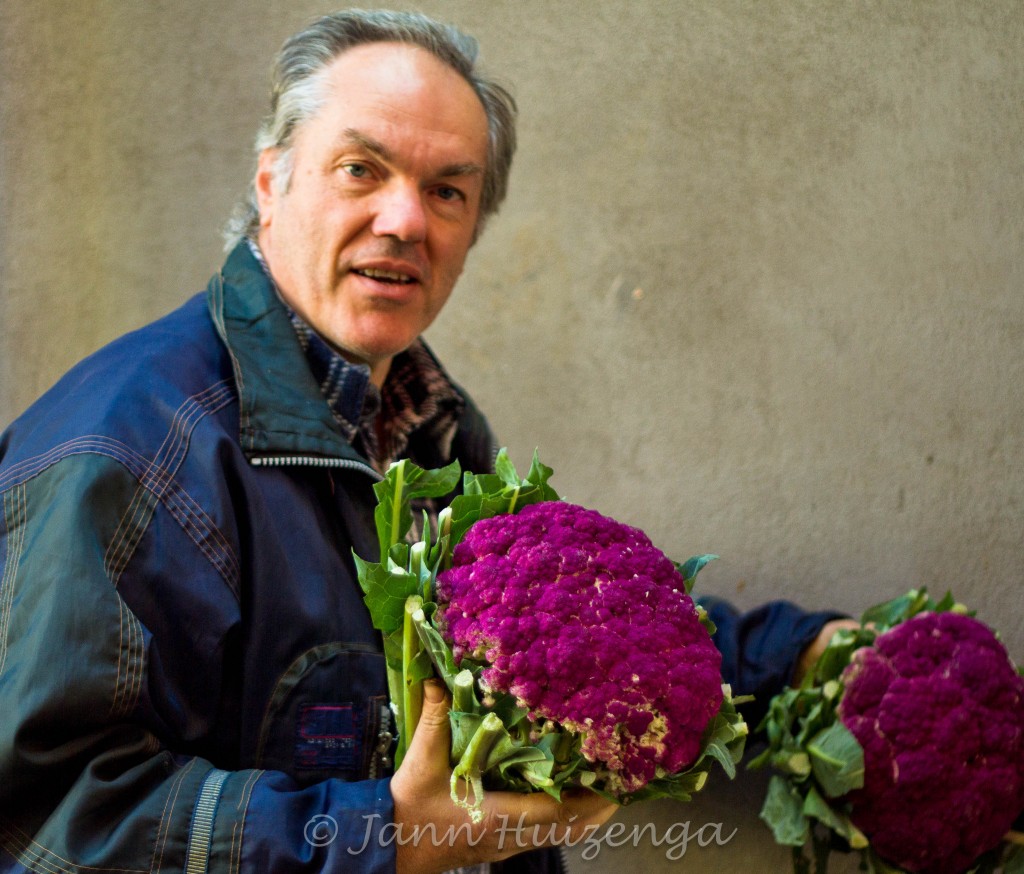 What to do with these plump beauties? (Get them from your venditore ambulente, itinerant peddler, or check Whole Foods or Trader Joe's).
Cut off the cute flowerets and steam until just tender. Beware of overcooking to mush. Ugh.
Sauté chopped garlic and red pepper flakes in hot olive oil. Add the flowerets and sauté briefly. Salt. Pepper. Mash in an anchovy or two if you like (it adds flavor and won't taste fishy). Toss together with al dente pasta and a bit of the hot pasta water. Top with grated Pecorino, Parmesan, or Grana Padano.
Dish out. Gobble up. Lick your lips. Kiss your fingertips. Drain your wine glass.  Nap.