June 3, 2012
It's the annual insanity that Sicilians call festa.
The village aristocrats overlook the piazza from the comfort of their balconi, watching us wait for San Giorgio the Dragon Slayer.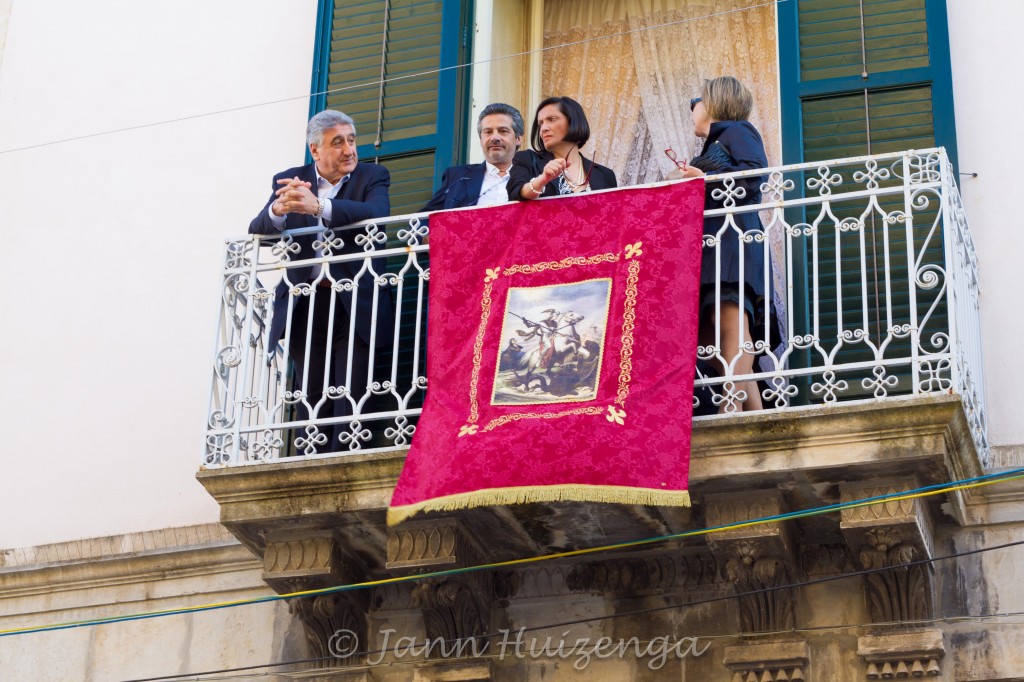 Inside the church, the young men chew their fingers, get pep talks from the old guys, and send up lionesque roars. This is how they get psyched up to haul Saint George and his rearing steed around town on their shoulders.
The frisky altar boys horse around.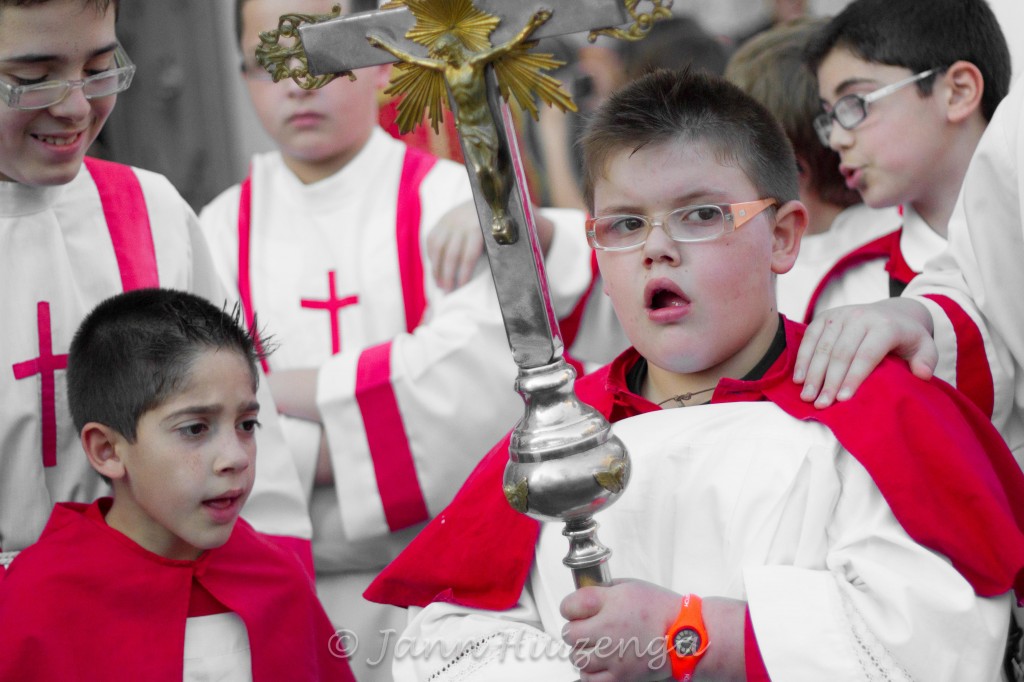 Then with a roar, my dragon-slayer is hoisted into the evening air amid wild applause, tears, and a squall of confetti. Even I–a non-Catholic who barely knows one saint from another–have a pounding heart. (Saint George belongs to me!)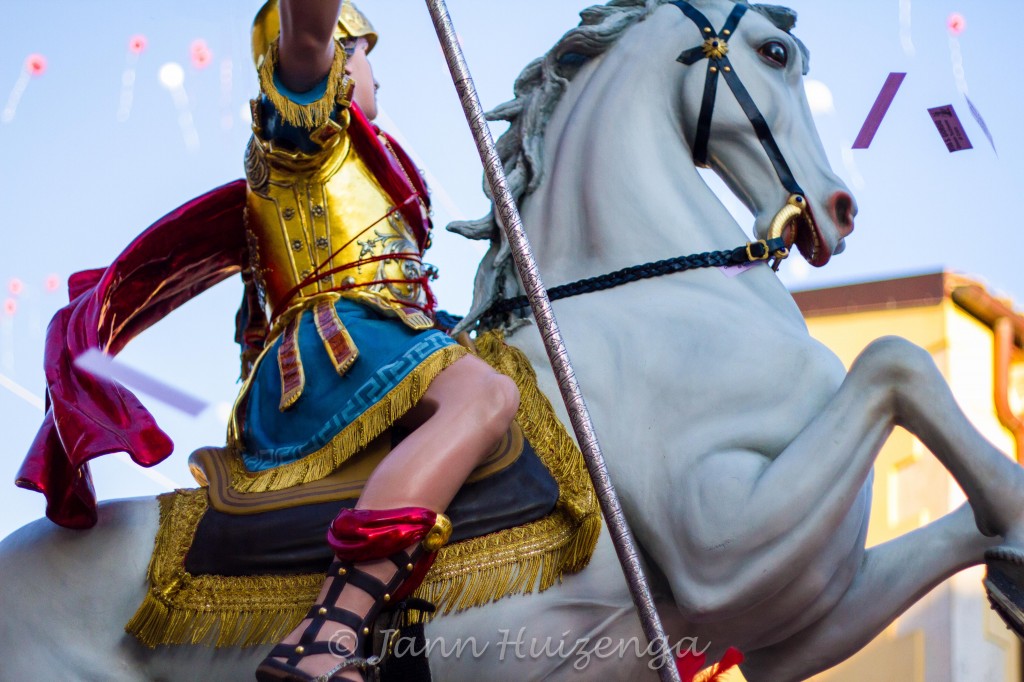 He prances around town for a while and then the pyromaniacs get to work.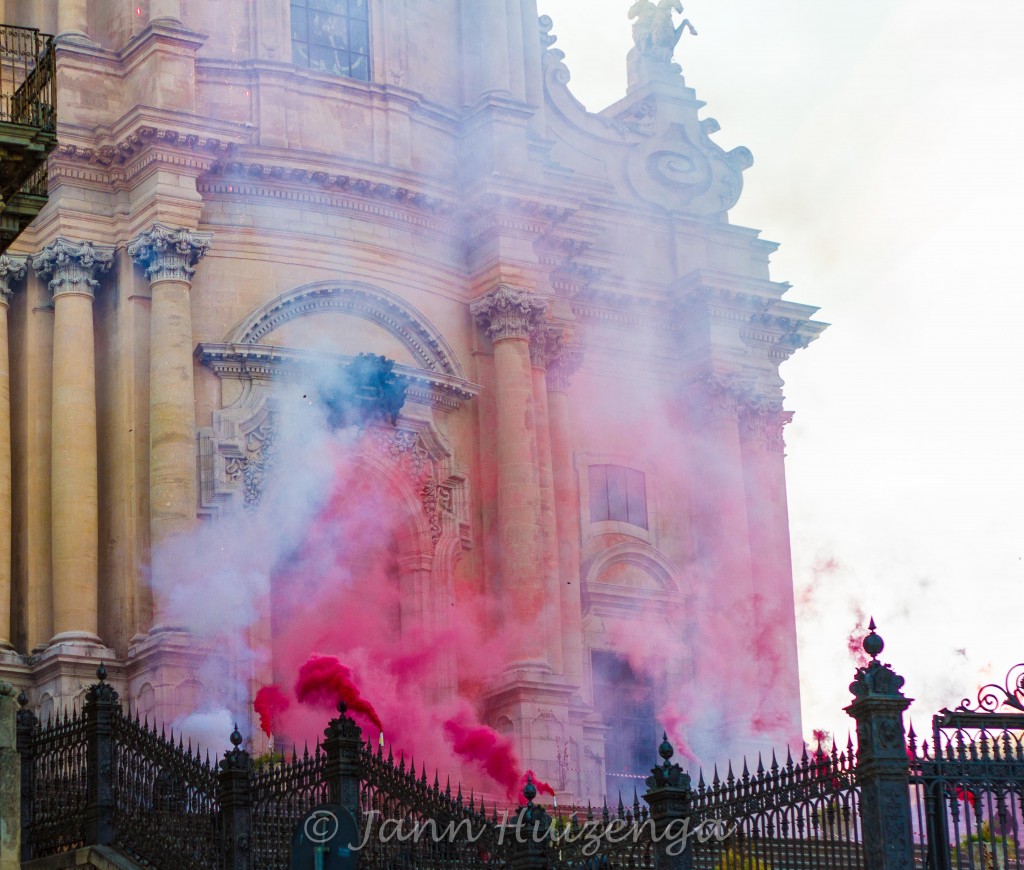 They light the fuses for the gran finale con artistico e fantasmagorico spettacolo piromusicale. Balconies are jammed with people and kids are stacked on top of parents and grandparents. The whole village feels like it's blowing up.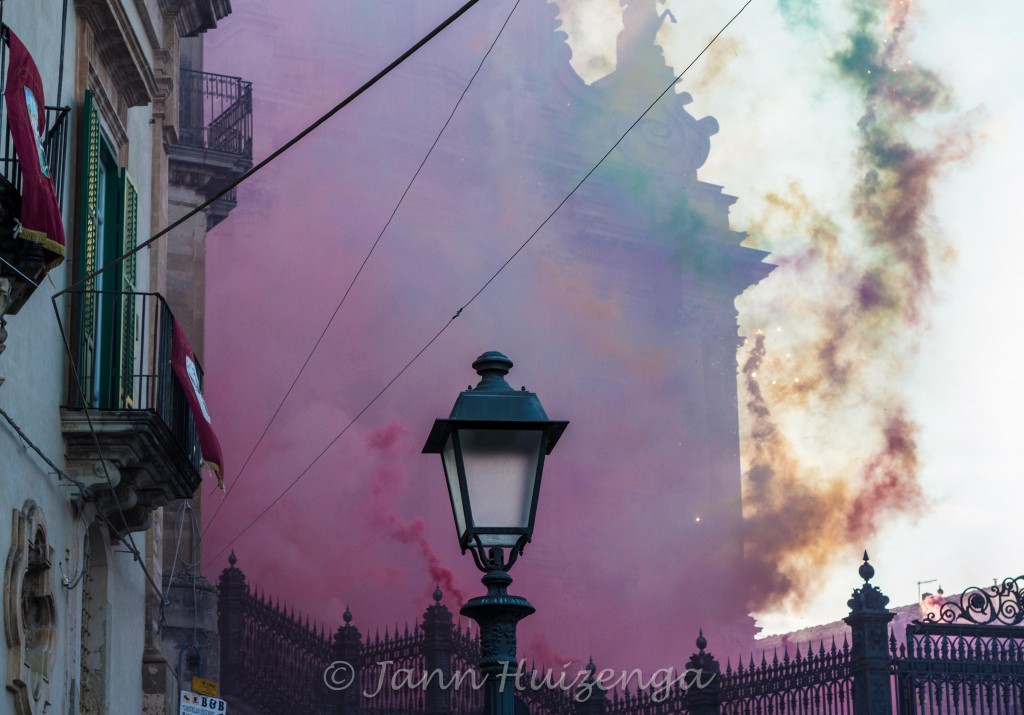 Cinders land in your hair and singe your arms; babies wail in fright. You stumble out of the piazza choking on the thick stench of gunpowder, rush home thinking "Sicilians are nuts!" and watch the rest of the show from the relative safety of your house.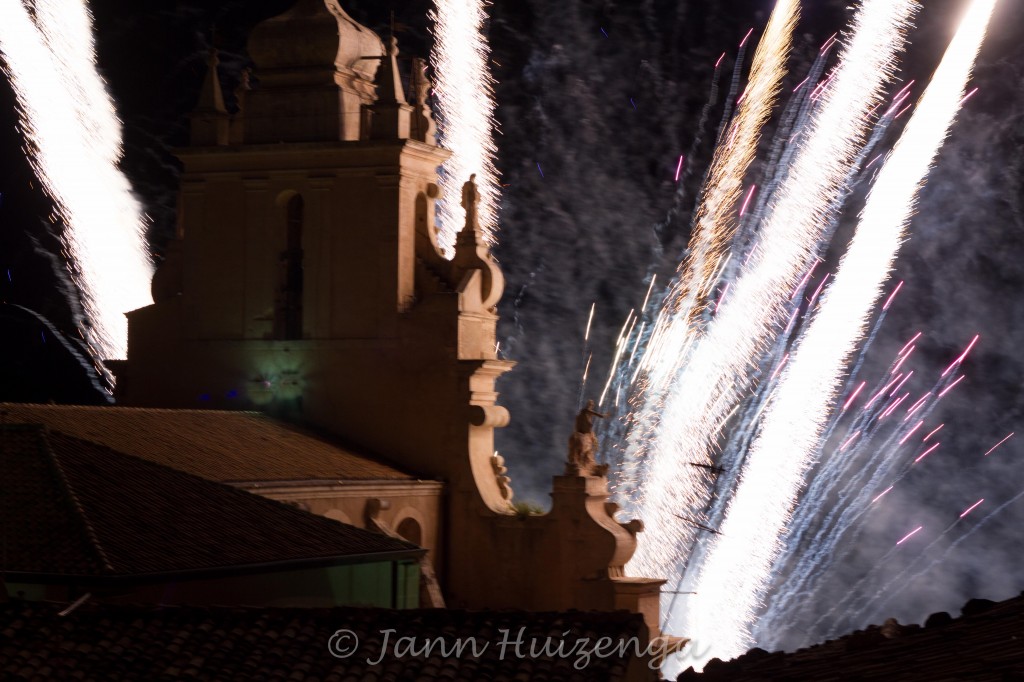 The next day they're at it again.