August 13, 2012
Meet Debora.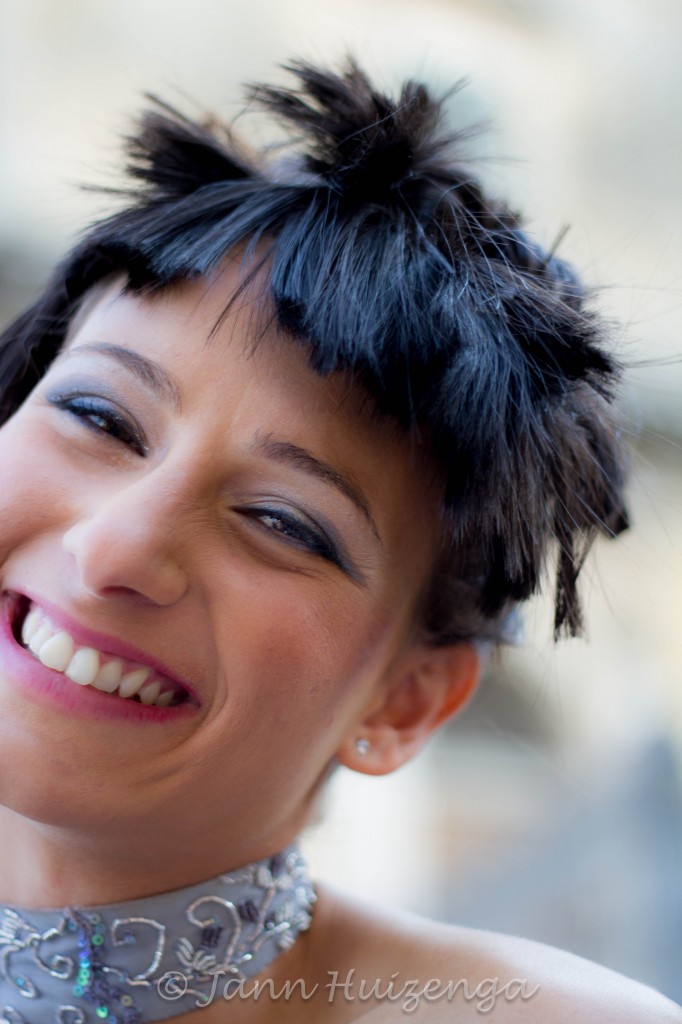 I found Debora Lo Magno at a wedding, exuding cocktail glamour. She has, in spades, that incredible Italianate ability to transform oneself into a work of art.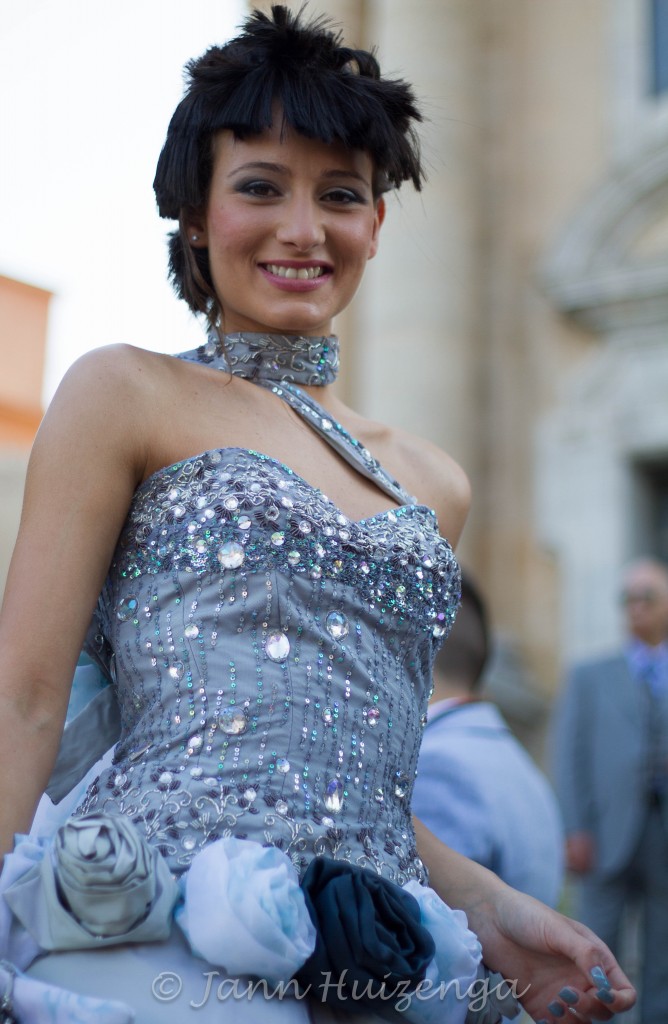 ***
A few weeks later we met at the bar. I didn't recognize her right away because her real hair flows down her back in waves.
***
"I am 23,  a stilista, fashion designer," she says. "I have another year of design school before I look for a job as a designer. I spent a year making this dress, working at night, sewing everything by hand. Including the crystals. They're Swarovski."
"Swarovski!!!!" Indelicately, I ask what they cost.
"The material, the jewels, everything for the dress: around €2,500."
That's over $3,000. (Not counting labor.) How can a 23-year-old Sicilian woman afford this?
"Besides going to design school I have two jobs. Monday through Friday, I work as a secretary for an accountant, staring all day long at a computer screen." (She crinkles her nose when she tells this.) "On Saturday and Sunday I work at Benetton. And all night I sew my clothes–usually till 3 or 4am."
Giancarlo, her fidanzato, confirms this with a nod of the head and a roll of the eye.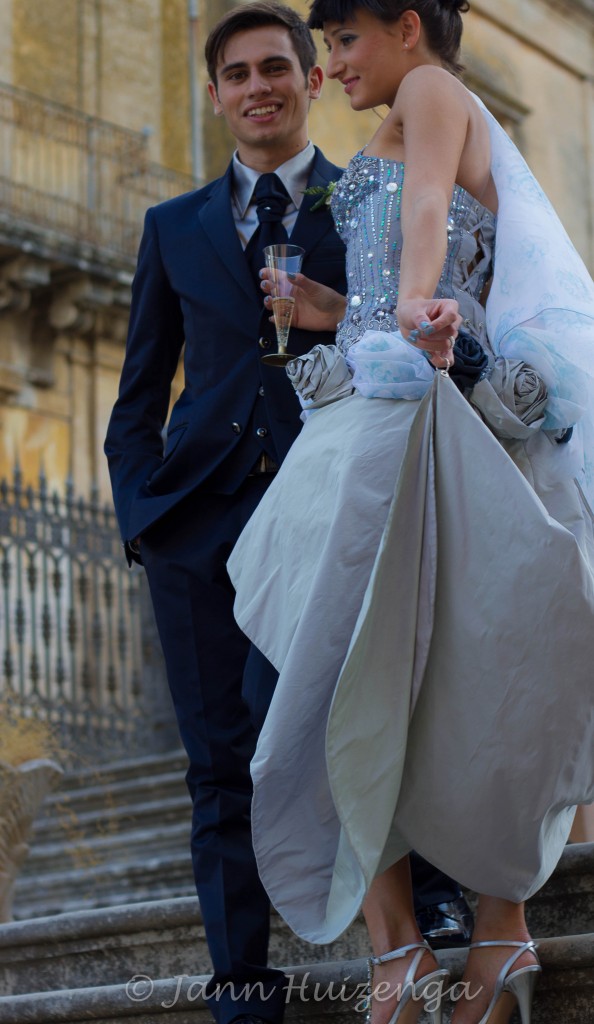 "My nonna, grandmother, was a seamstress. She was my inspiration. I must be courageous. But following my dream is not so easy. People here do not understand me."
We are, after all, in the hinterlands of Sicily.
Good luck, Debora! You blow me away!
38% of young people in Sicily cannot find work. Oh, Domenico Dolce, you of D&G fame, son of Sicily, won't you give this passionate and talented young Sicilian a break?
***
Debora's shoes: handmade in Rome. She tottered for 13 hours on them the night of the wedding resulting in feet so swollen she could barely walk the next day.
Debora's hair: When she showed her hairdresser the dress, he said she needed a very special "do" and came up with this Japanese anime style using synthetic hair extensions. Debora said the faux hair gave her such a headache that she had to pull it out the next day!
Debora's purse: Tied to her wrist with Swarovski gems.