Easter morn in Modica: The resurrected Christ threads his way through back alleys, seeking, seeking. The black-shrouded Virgin comes forth, searching, searching.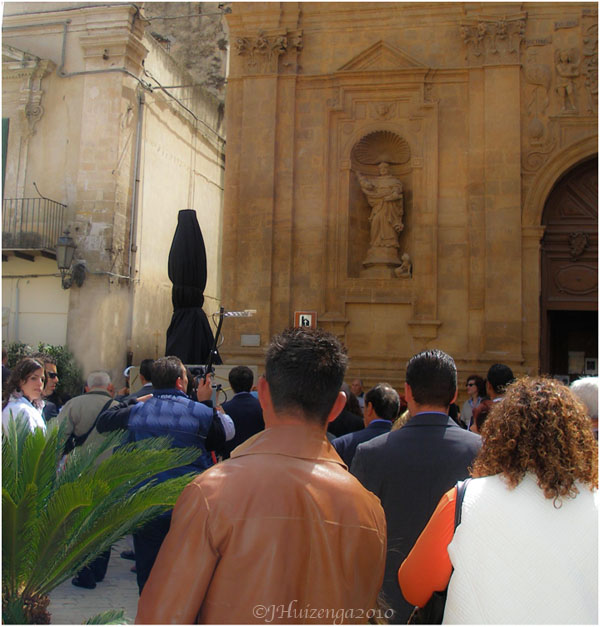 High noon: Bells peal. Mobs mill. Families hang from balconies. Mother and Son reunite. Her black mantle slips off to reveal a cape the color of a Sicilian sky. Wooden arms swing open. Doves fly. Statues kiss.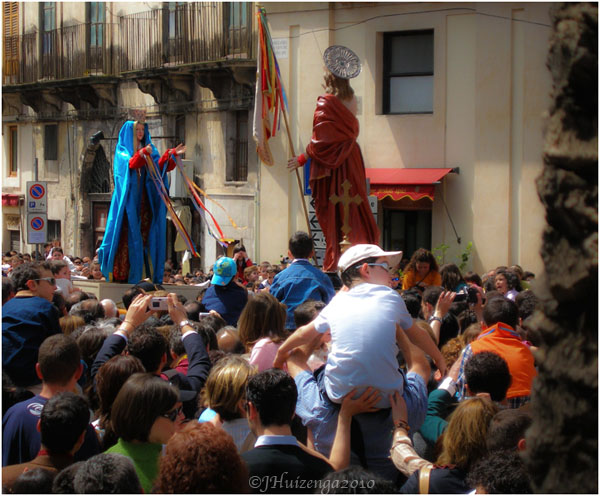 12:05: The crowd, warmed by the spectacle and the Easter sun, kisses, too. Then home they go to the family extravaganza to fatten themselves on ricotta ravioli, Easter lamb pies, sweet breads, salads, marzipan lambs, ricotta-rich cassata, and everything else you can think of.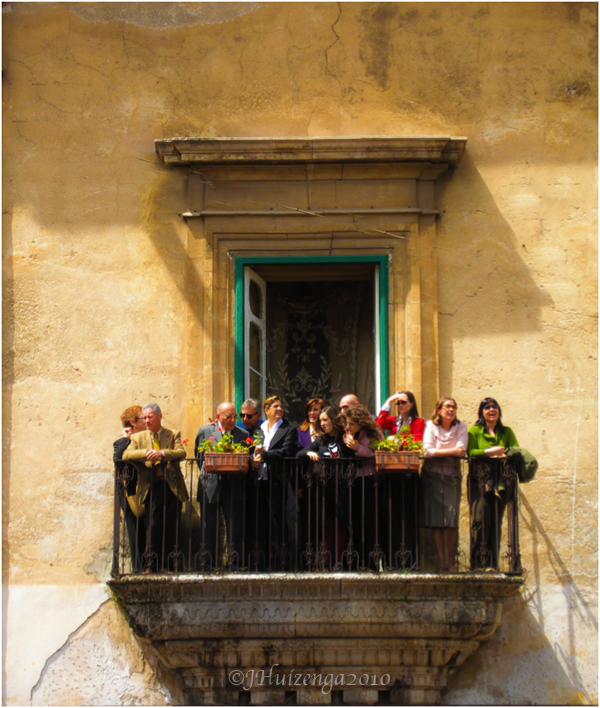 Use + and – keys to change size
[gmap]