July 20, 2010
My friend Giorgio is selling the amazing Palazzo Floridia  in the heart of Ragusa Ibla. There are—get this—29.5 rooms! With three entrances, the palazzo could be divided up into three separate apartments. This is the view from one of the two large terraces.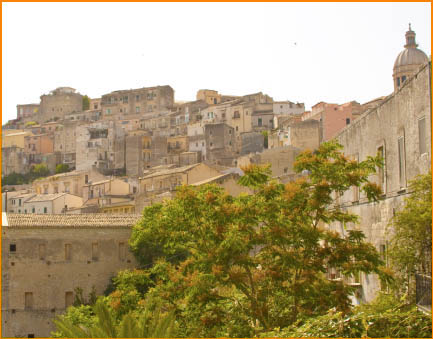 The house has a wonderful (admittedly gone-to-seed) 200-meter garden with mature lemon trees, orange trees, mandarins, and palms.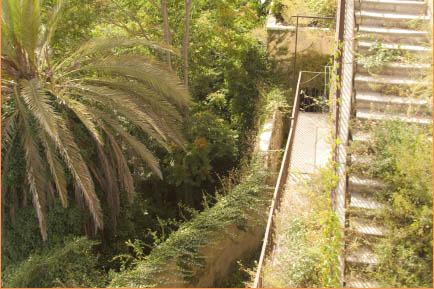 Look at some of the palazzo's 18th-century details: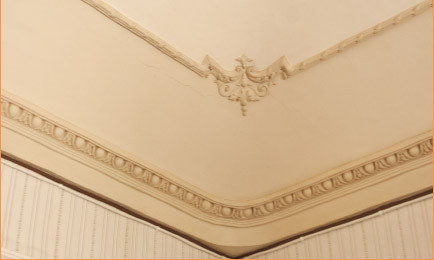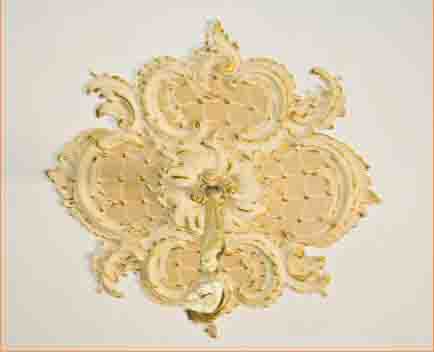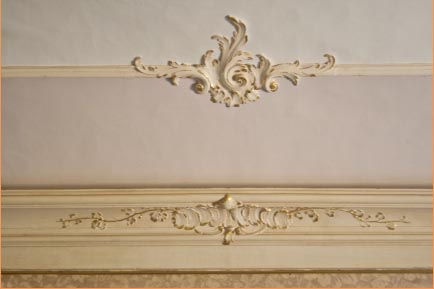 A vintage kitchen features antique blue-and-white Caltagirone tiles and has an old bread oven! The entire palazzo is in need of restoration.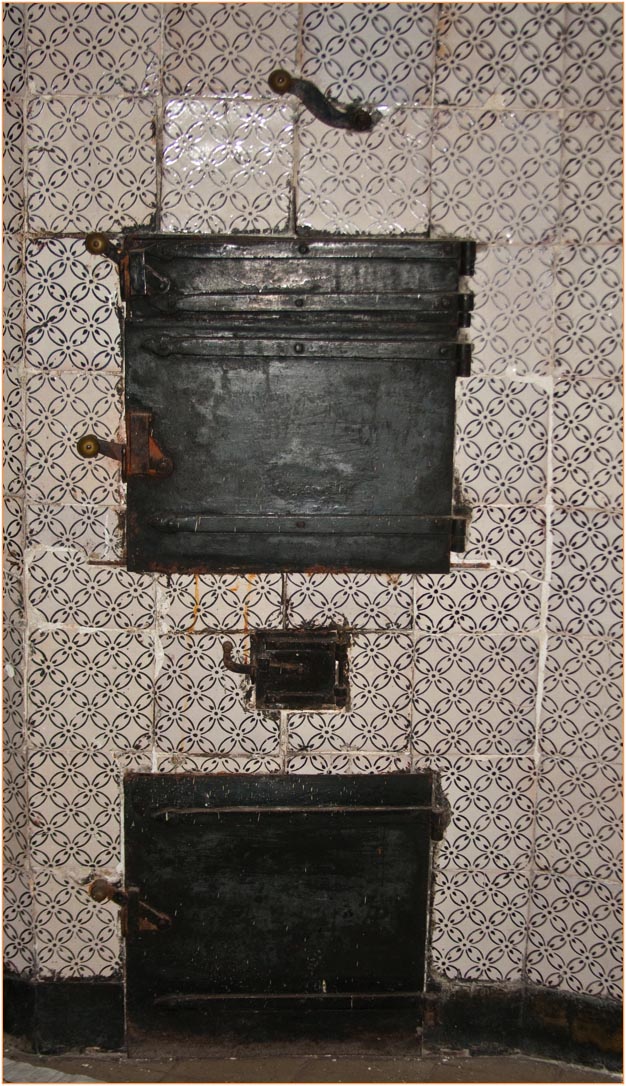 There are three levels—each about 330 square meters, for a total of 1,030 square meters.  The piano nobile has a faded grandeur with very high ceilings and a salon with an unusual floor made of white stone framed by pece (a local black stone).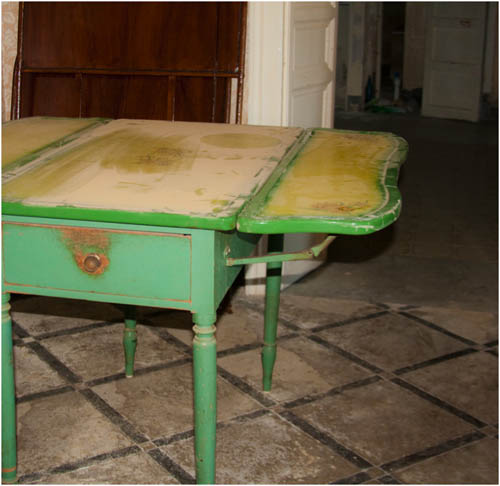 The lower floors have vaulted stone ceilings and were probably built long before the 1700s.
Palazzo Floridia is just a block from lovely Piazza Pola, and a five-minute stroll from Piazza Duomo.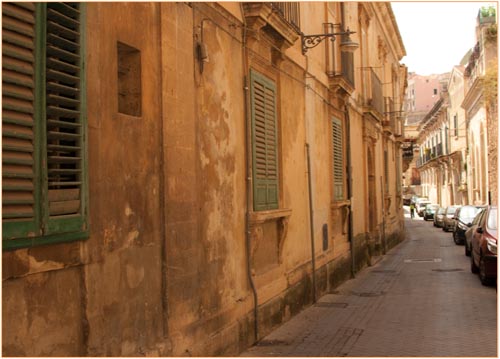 The street side of the palazzo.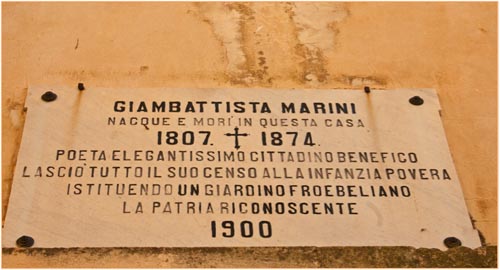 A generous and elegant poet was born and died in this house, so it's got great karma!
For more information about Palazzo Floridia, contact Giorgio di Stefano. He also has much smaller and cheaper houses in need of restoration in Ragusa Ibla. He's one of our best friends and a very good man!