April  15, 2010
It's that time of year again. The ripe time. The jasmine is sweet; cows low in verdant pastures; a soft breeze blows from Africa.
It's time for Sicilians to begin doing what they most love doing: eating gelato.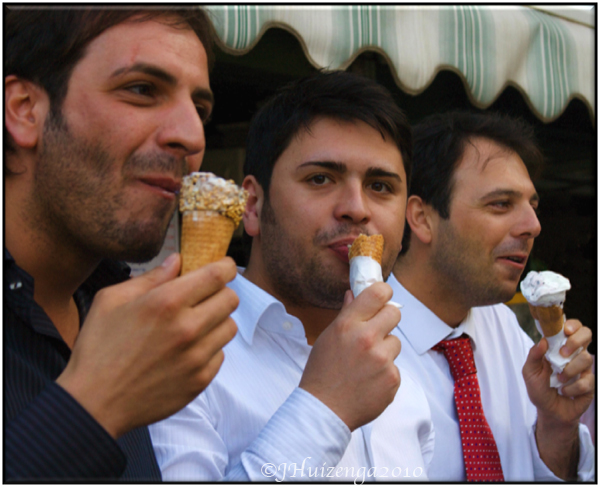 Sicilians claim to have invented ice cream by mixing citrus syrups with the snow of Mount Etna. According to Mary Taylor Simeti, though, the reality is more complicated.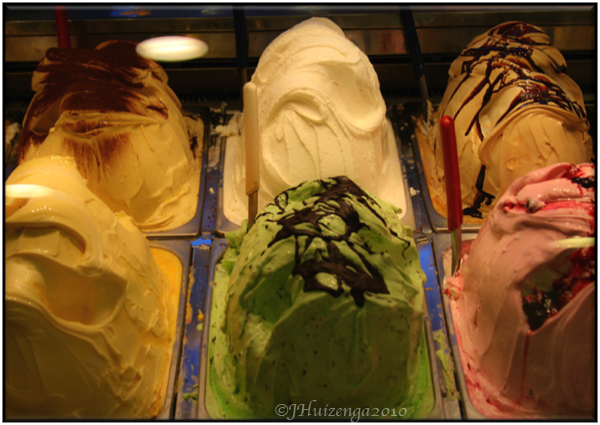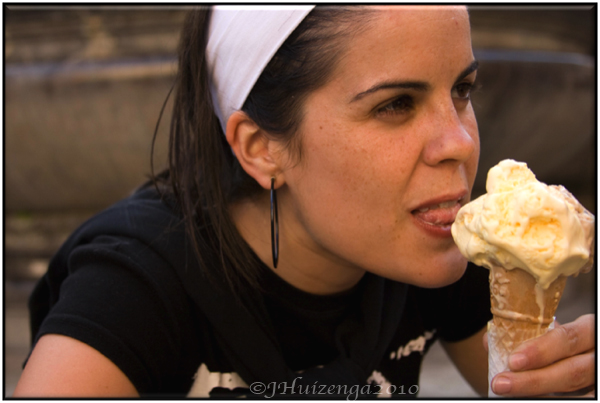 The place to go for ice cream in Southeast Sicily—besides the wonderful Caffè Sicilia in Noto—is Gelati Divini in Ragusa Ibla. You won't find any icky Baskin Robbin's flavors (no Cotton Candy, Chocolate Chip Cookie Dough, Oreo Cookies 'n Cream). These are Old World gelati for grown-ups: Rose Petal, Cream of Marsala, Jasmine, Honey of a Thousand Flowers, Fennel, Persimmon, Moscato d'Asti, Nero d'Avola. Rosaria, the charming proprietess, will always let you sample before you order.
Sicilian gelato has much less fat than American ice cream, so indulging is not really a sin.
Taylor Simeti also recommends the Gelateria Cappadonia in tiny Cerda as the best gelateria in western Sicily. (Cerda is about an hour's drive east of Palermo). In season, they make an artichoke gelato! Do you have a favorite gelateria in Sicily? Or maybe a great Sicilian gelato recipe? Please share!