October 23, 2010
Forests of prickly pears glitter with sunset-colored fruit: burning orange and deepest pink. The fall crop is so abundant in Sicily that most of it plops down onto roadways to rot in the sun—roadkill for nectar-seeking wasps and honeybees.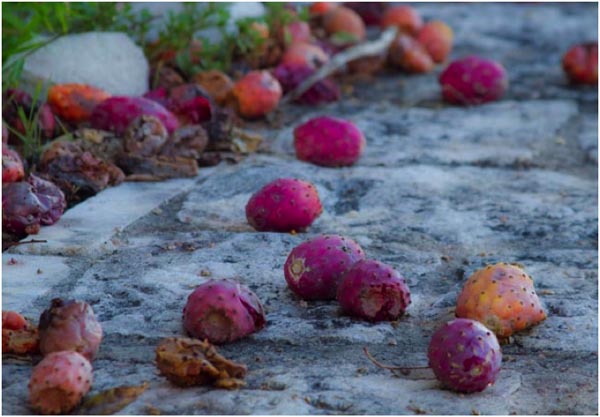 I gave the prickly pear, called fico d'india—literally, fig of India—the cold shoulder for quite a while after my first experience peeling one. Who knew to put on gloves? The invisible barbs lodged deep into my fingertips. I spend hours armed with tweezers squinting on my sunlit balcony, extracting them one by one.
But now I've found a happy solution: I drink my prickly pears.
Either in liqueur form …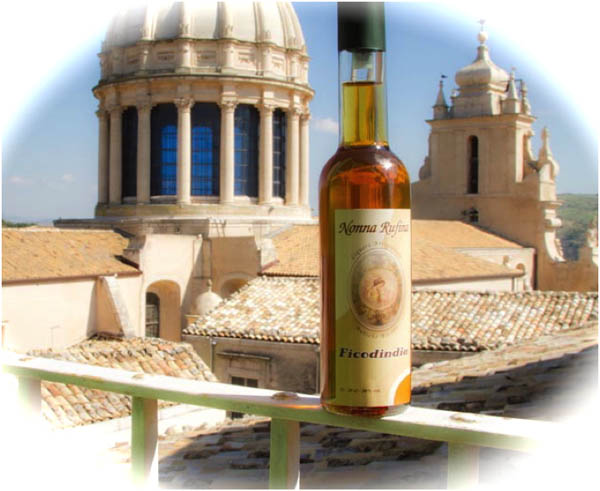 … Or in sweet granita—seeds and all. It tastes like watermelon juice imbued with banana-y blood oranges. Of course I worried that a prickly pear plant would sprout in my stomach after this granita, but so far so good.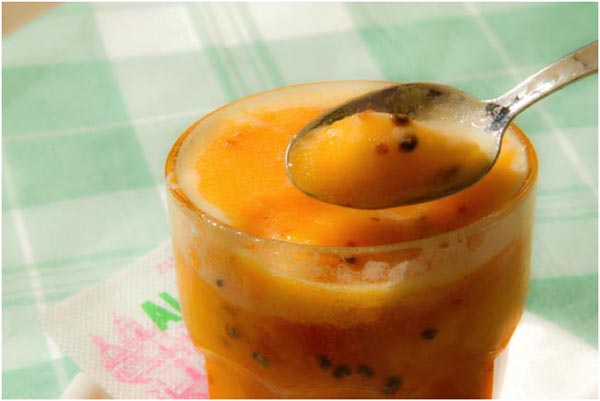 Have you tried the prickly creatures? Discovered a danger-free way to eat them?
***