July 7, 2011
Watermelons are piled high wherever you look. These heavy-as-boulder ones come from nearby Pachino, a town famous for its ruby-red tomatoes.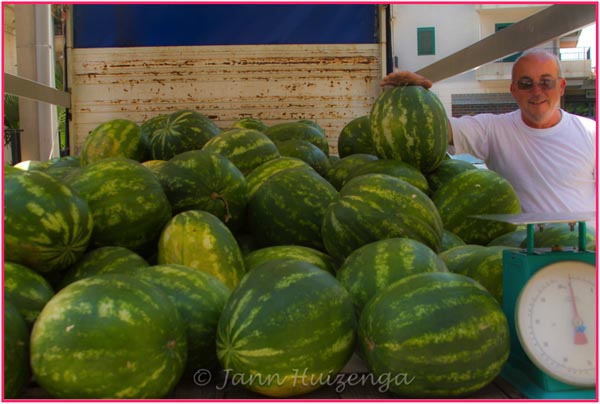 Watermelon used to bore me, conjuring up corporate picnics, American flags, and pig-out contests.
But I like it the Sicilian way–as gelo. It's simple and fast.
DIRECTIONS
1. Roughly cut up a 3-pound watermelon (seedless, unless you want to pick out seeds one by one as I did) and discard the rind. Puree the chunks until liquified. (I have no blender–I'm trying to live a minimalist life–so I smooshed the chunks with my fists.)
2. Whisk 2/3 cups sugar and 1/2 cup cornstarch in a non-reactive pan. Whisk in the pureed watermelon. (OPTIONAL: Add jasmine flowers.) Bring the mix to a boil over medium heat, stirring constantly. It will take only a few minutes to thicken and bubble.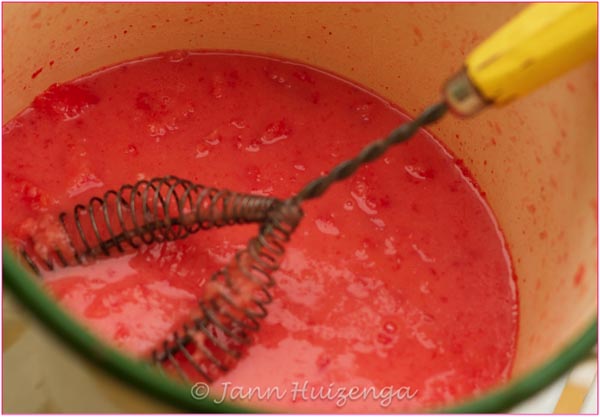 3. Remove from the heat and stir in a teaspoon of vanilla. With a rubber spatula, scrape the mixture through a fine sieve into a bowl. You can leave it in the big bowl, or spoon it out into individual serving bowls, as I did. Cover with plastic wrap and refrigerate for several hours.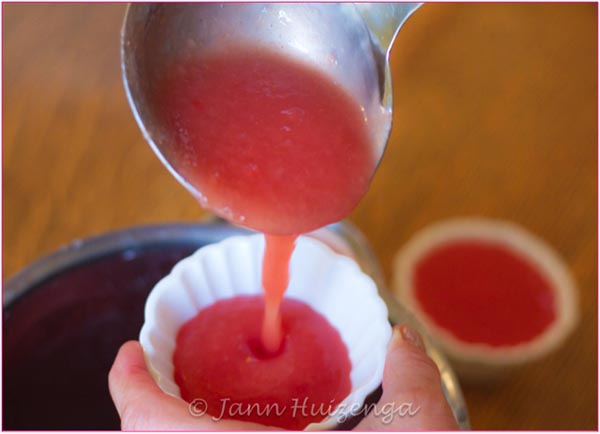 4. To serve, garnish with some or all of the following: grated dark chocolate, ground cinnamon, chopped pistachios, jasmine flowers. Serve with whipped cream if you like the calories.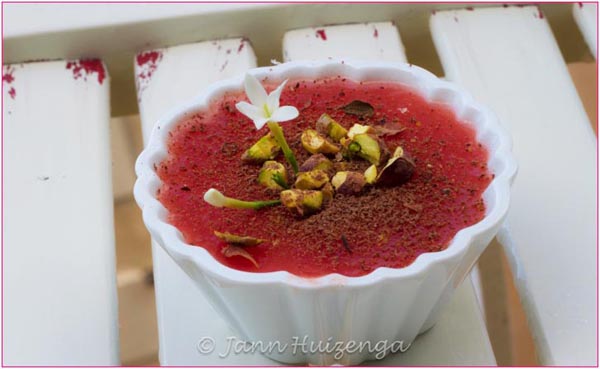 This recipe was adapted from Saveur. Hope you enjoy it!
***